MicroScope's top stories, week ending 18 May 2013
Our regular look back at the biggest ICT channel news stories of the past seven days, as selected by MicroScope readers
NetApp is taking the axe to its workforce to trim costs with 900 jobs in the firing line as the storage specialist reported a patchy fourth quarter with revenues and income down year-on-year.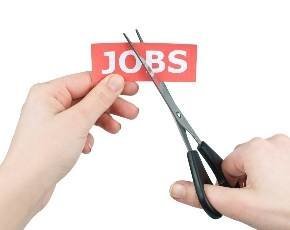 The decision to cut 900 jobs from the worldwide workforce will cost the firm around $60m, a figure that includes some other restructuring charges, and comes after revenues for the fiscal year came in flat at $6.332bn and net income dropped to $505m from $605m a year before.
For the vendor's fourth quarter, ended 26 April, product revenues were down by 2% on last year leaving the growth to come from the software entitlements and maintenance and services side of the business.
Tom Georgens, president and CEO of NetApp, said that the firm was seeing some benefits from the market shift towards private cloud and it was already providing the storage infrastructure to support customers.
He also pointed out that the demand for flash storage continued to rise and the fourth quarter saw the strongest sales so far of its cache and pool products: "Since the introduction of our flash program, NetApp has shipped 44 petabytes of flash and accelerated over 4 exabytes of hard disk."
Azlan has launched its first cloud services portfolio, TD Cloud Services, and a new partner aggregation and cloud billing platform, StreamOne, as it targets more channel business in the cloud.
The initial offering brings together infrastructure-as-a-service (IaaS) from Rackspace; hosted MS Office 365 from LuxCloud; cloud backup from EMC's Mozy; and hosted video services from Videxio.
It also includes a new signing for Azlan's SDG unit in the shape of white-label IaaS delivery platform vendor, AirVM.
Other services are to be added to the SME-centric plan in the coming months, the distie said.
Canon UK is to launch four remanufactured editions of some of its bestselling A3 MFP devices in a bid to save partners time and cost, as well as boost its environmental credentials.
Based on its black-and-white iR3025, 3045 and 5065 and its colour IRC3580 lines, the remanufactured hardware is made up of over 90% second-hand components, which Canon claims means they can be offered at a price point up to 60% lower than a similar all-new unit.
The remanufacturing process – which takes place in a dedicated facility in Germany – sees the used units disassembled to the bare frame level, checked and cleaned and then rebuilt, with all wearing parts replaced with new, and other updates to meet new quality standards and legal requirements also included.
As Dell attempts to reinvent itself the company has a new UK head, Tim Griffin, who aims to deliver a single-country focus.
As Computer Weekly has reported, Dell, like many of its rivals, is suffering from the demise of the PC industry. In its latest financial results, profits in the company's end-user computing business shrank from representing 61% of overall profits in the 2012 May quarter, to just 31% for the same period in 2013.
Changes HP has made to its channel programmes, with improvements to the range of tools available to help with quotes and the speed of response the vendor gives partners over pricing, will not show their impact until later this year.
The changes to the partner programmes were unveiled at the vendor's partner conference in February and came into effect at the start of this month, but speaking to analysts in a conference call to discuss the second quarter results HP's CEO Meg Whitman admitted that it would not be until the next fiscal year that the benefits of those moves would really be seen.
The governments plans to plough £260m into improving electronic patient records, which could spell an opportunity for resellers to help the NHS improve its computing infrastructure.
A number of channel outfits including MSPs Advanced 365, Imerja, Phoenix IT Group, and infrastructure-as-a-service (IaaS) provider Databarracks have been named to the latest phase III of the government's G-Cloud framework.
Computacenter has become the latest high profile name to sign up to the Cloud Industry Forum (CIF) as a service provider that adheres to standards promoted by the group's code of practice.
The focus in the boardroom might be on the takeover battle between Michael Dell and Carl Icahn but the business both are fighting to take control of has reported a 79% slide in profits.
Virtualisation backup specialist Veeam has taken steps to include those customers still using tape as potential targets as a result of the functionality it has introduced in its latest product version.
---
Image credit: Creatas