Whitman trumpets channel efforts as HP turnaround gathers momentum
HP's CEO has highlighted its efforts to improve its channel programmes and support as one of the factors helping its turnaround plans
Improvements in its channel programme were highlighted as contributing factor to a set of numbers from Hewlett-Packard for its second quarter that were not as bad as some had feared.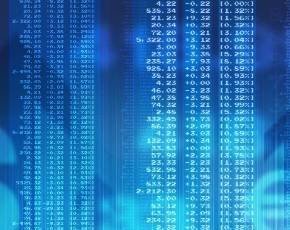 HP is undergoing a turnaround spearheaded by CEO Meg Whitman and although profits for three months ended 30 April dropped by 32% to $1.1bn Wall Street had been expecting much worse.
Revenue fell by 10% year-on-year to $27.6bn and given the strong performance of the enterprise services and printing divisions and quicker than expected savings from restructuring efforts the firm raised its outlook for the rest of the fiscal year.
In terms of the specific business units the ongoing weakness in the PC market hit the personal systems unit with revenue decreasing year-on-year by 20%, the enterprise group was down by 10% but printing only saw a 1% decline and services and software were off from last year's revenues by 8% and 3% respectively.
Whitman sounded content that there had been real progress in the turnaround but warned that it was going to take years: "We have evolved out strategy for the business. We are bringing our cost in line with revenue while investing in key innovations and we are optimising our cash flow and lowering our operating net debt and most of all, we once again exceeded the financial performance we said we would deliver in the second quarter."
Whitman also highlighted the work it had been doing with the channel to try and improve its operations and speed up the time it took for resellers to deliver customer quotes.
"We're in the process of aggressively re igniting our channel partner programmes and we're seeing some progress," she said.
"Since our global partner conference in February, we've already developed more than 700 joint business plans, which will ensure greater alignment and engagement. We've significantly improved the pricing processes, decreasing the turnaround time for quotes by more than 50% in Europe," she added.
Tom Reuner, principal analyst at Ovum, said that the results were a reminder that there were another four years to go in the transformation process and the better than expected numbers needed to be seen in that context.
"HP's Q2 2013 financial results are a reminder that, as its CEO Meg Whitman is reiterating that the restructuring is not linear and will take further four years. Thus slightly beating HP's guidance should not be misunderstood as turnaround but as an improvement in its operational efficiency. Margin improvement and an improved guidance for the rest of the year are a sign that the restructuring measures are starting to show results. Equally an improvement in Printing and Enterprise Services is contributing to a stabilizing of HP's performance," he said.
"However, HP's suggested shift to a 'new style of of IT' that encompasses mobile, social, Big Data and cloud is not yet central to the restructuring of HP. The focus is rather on improving operational efficiency. While the 'new style of IT' will help to redefine HP's strategy in the medium to long term, the company needs to refine it communications around how it will differentiate around these industry trends," he added.