Computacenter backs the Cloud Industry Forum
Computacenter has signed up to the values and aims of the Cloud Industry Forum
Computacenter has become the latest high profile name to sign up to the Cloud Industry Forum (CIF) as a service provider that adheres to standards promoted by the group's code of practice.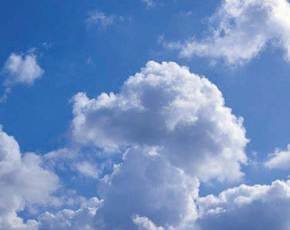 With many customers confused by the term cloud and what it actually means, with Corel providing more evidence of that among SMEs in particular yesterday, the CIF attempts to make it more transparent attracted Computacenter.
"The ever-expanding range of cloud solutions, deployment models and methods of contracting currently available on the market has no doubt given rise to a good deal of confusion among end users. CIF's efforts to demystify cloud and improve education for both cloud users and providers are making an enormous difference to the industry, but we've got a long way to go," said Paul Casey, practice leader, cloud, automation and virtualisation at Computacenter.
He added that it shared the long-term aims of CIF to raise cloud standards and increase market adoption by making it clearer how the technology worked and what the benefits were to customers.
Andy Burton from CIF said that making the commitment to be a cloud service provider was a move that involved a commitment to ensuring that customers got the best support and products available.
"Cloud computing presents a unique set of challenges and opportunities for IT departments and Service Providers, who have to adapt their business practices from a traditional on-premise capability to include the IT as a Service model," he said.