Colt launches cloud storage service
Colt has taken the wraps off a cloud storage service that resellers can offer to customers looking to take advantage of putting their data into a hosted environment
Colt has taken the wraps off a cloud-based storage solution that it hopes resellers will start offering to customers that are looking for capacity with out the need for up-front investment.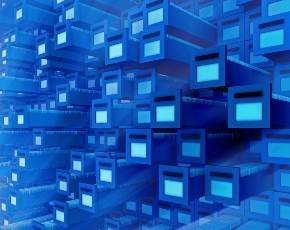 The Colt Cloud Storage service will be available across Europe, backed up by datacentres in UK, France, Spain and Germany, through Arrow Electronics and Avnet Technology Solutions.
Cloud storage is increasingly being seen as a decent place for resellers to start taking their customers into the cloud and many channel players are encouraging more partners to add it to a SaaS sale with research from MicroScope indicating that backup and email archiving are two of the most popular places to start a move towards a hosted environment.
The Colt offering is based on EMC Atmos technology and resellers can offer support to customers on a wide range of vendor applications, including Symantec and Iomega.
Gary Moore, distribution director at Colt, said that it had the reliable network infrastructure and SLAs to allay any customer doubts about putting their data into the cloud and this market was developing rapidly.
"The launch of our new solution represents a further move into the fast-growing cloud infrastructure market for Colt, and builds on our position and expertise [as a cloud provider]," said Moore.