Eizo relaunches channel using in-house distribution
Monitor specialist Eizo has relaunched its channel 15 months after parting with Avnet and taking the decision to handle distribution itself
High-end monitor manufacturer Eizo is re-launching its channel operations in the UK as it looks to gain growth in vertical markets and the general enterprise market leaning on its own distribution capabilities.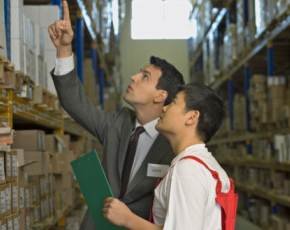 The firm went its separate ways from Avnet 15 months ago, ending a 20 year relationship, as it set out on a plan to go it alone as it set up its own UK infrastructure to support resellers, with its own logistics operation offering next day delivery.
Having made the decision to bring distribution back in-house the vendor is now in a position to re-launch its channel operations and Rob Smyth, head of channels at Eizo, said that it was looking to bring more partners on board.
"We are now focused 100% on re-building our relationships within the channel. We are actively looking for new resellers and have many exciting programs and campaigns planned for the coming year," he said.
Rob Musson, managing director at Eizo, said that the decision to handle distribution in-house meant that it was in a position to build closer relationships with resellers and respond quickly to customer needs.
Some of the vertical markets that the vendor will be aiming for include medical, financial and to enterprise customers as it looks to grow its reseller base and market share.
Read more on Audio Visual (AV) Solutions