Egnyte, NetApp offer channel double rebates in new partnership
File-sharing specialist Egnyte hopes offer will drive more NetApp partners into its arms
Enterprise file-sharing and synchronisation specialist Egnyte has signed up to NetApp's Service Provider partner programme, promising double rebates to partners offering joint solutions as part of their managed services offering.
Having established compatibility with NetApp some time ago, Egnyte said its latest move would help bring more NetApp resellers to its doors.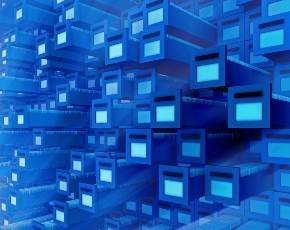 The central tenet of Egnyte's technology is that while access to files through the cloud is becoming increasingly important, businesses still want fast access through their on-site storage networks, meaning that a hybrid cloud approach to file-sharing is essential.
The partnership now means that NetApp customers can maintain guaranteed NetApp environments while levering the benefits Egnyte's solutions can provide around file-sharing and sync.
According to our sister site SearchITchannel.com, with shadow IT, or independent technology purchases such as cloud file sharing on the rise, the partnership could also help customers mitigate concerns around compliance and keep control of their data.
Egnyte has long claimed this is an area where rivals have failed to measure up.
Speaking to MicroScope, Egnyte CMO Barry Phillips explained that MSP sales teams selling "NetApp storage with Egnyte cloud will get compensation from both us and NetApp on the Egnyte part of the sale".
"We see it as a mechanism to increase our number of addressable channel partners [and] we believe having the extra compensation will drive channel partner relationships that we wouldn't have had without it," he said.