Mobile ads boost Google Q1 revenues
Online revenues have helped boost Google's net profit to $3.35bn in the first three months of the year, up 16% from the same period in 2012
Online revenues have helped boost Google's net profit to $3.35bn in the first three months of the year, up 16% from the same period in 2012.
Google reported growing income from online advertising, which helped boost overall revenues to nearly $14bn for the quarter, up 31% compared with the same period a year ago.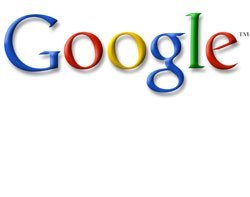 Operating income was $3.48bn, up 2% on the previous year, and net income was $3.35bn, an increase of 16%.
Analysts said the results indicate that Google is building confidence with advertisers even though the average price per advertisement has fallen by 6% in the past year due to competition with Facebook.
The amount paid per advert is still declining, but at a slower rate than last year, according to the BBC. Latest figures indicate the decline is currently around only 4%.
The growing internet revenues also indicate that Google is coping well with the transition from PCs to smartphones, tablets and other mobile devices.
Although Google's revenue of $11bn, less advertising commissions, was about $33m below analyst estimates, the company's share price increased by 0.5% to $770 in extended trading after the financial results were released.
Google dominates the mobile search market, commanding 93% of US mobile search advertising spend, according to eMarketer.
Facebook is second, followed by online music service Pandora and microblogging service Twitter. EMarketer expects US mobile ad spending to grow 77% this year to $7.29bn, according to the Guardian.
---
This story originally appeared on ComputerWeekly.com