Algosec looks for reseller growth with Arrow
Network security specialist Algosec has appointed its first UK distributor Arrow ECS as it looks to expand reseller numbers
Network security player Algosec has appointed Arrow ECS as its UK distributor as it looks to double its gold partner numbers and expand its reseller base.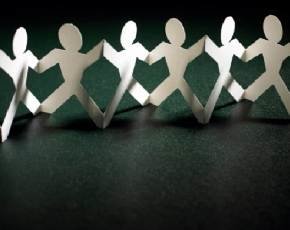 The vendor has been growing its channel base with 9 resellers in the UK, with five of those holding gold status, including the likes of BT Engage, Bytes SP, Integralis and Pentura, but has now taken on Arrow as it looks to grow partner numbers.
The plan is to hit 10 gold partners by the end of this year as well as gaining extra resellers as a result of working with its first UK distribution partner.
Paul Clark, AlgoSec's Regional Director for UK, Ireland, South Africa & the Middle East said that it had grown from a standing start in 2010 and the channel had helped drive a lot of its growth.
"By partnering with Arrow ECS we expect to further accelerate that growth. Its expertise in delivering solutions, value-added professional services and first-line support were key to our decision, and will be critical in helping us to fulfil market demand and uncover new opportunities," he said.
"This appointment gives our channel reach a massive boost, as Arrow ECS has the security know-how and established VAR relationships to map our solutions to customer requirements. Not just at enterprise level, but also with smaller and mid-sized end-user organisations, who are struggling to manage security on their increasingly complex networks," he added.
Nick Bannister, divisional director of security for Arrow ECS, said that it was seeing more demand from resellers who found that customers wanted to automate security policy management and AlgoSec's products met this requirement.