Tandberg Data launches into own-brand NAS market
SME storage specialist says marketing its own NAS product will bring tighter integration with its portfolio and enhance the VAR experience
Storage and data protection specialist Tandberg Data is introducing its first own-build NAS solution in an attempt to render the technology more palatable to business environments.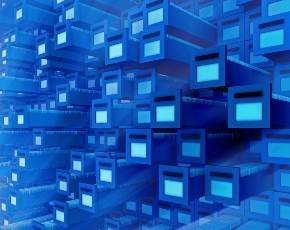 Its BizNAS product was launched earlier this week and offers up to 16TB of resilient storage for file-sharing among Windows, Mac and Linux environments and simultaneous iSCSI block storage for server virtualisation. It features Intel dual-core architecture and can hold up to four disk drives.
Speaking to MicroScope, Tandberg Data EMEA SVP Graham Paterson said that other NAS solutions on the market were packed with consumer-oriented features that business customers, and the channel, often felt were irrelevant, which was a source of frustration for many.
"We felt that we for the market we're addressing we could deliver a product that is more suitable for our channel, and that matches an unmet need in the market," he explained. "We've designed a box that hits a sweet spot for businesses."
To this end the firm has gone to town on the software behind BizNAS, packing it with features not normally seen on NAS appliances, such as integrated data protection, offline and offsite protection through integration with its RDX QuickStor line, and even Dropbox control options.
Paterson said he hoped to convince the channel to switch out rival NAS products in favour of BizNAS appliances due in part to the wider feature set, but also because of the tight integration with its other SME products, such as its range of tape storage appliances and media.
The product will fit neatly into its existing partner programme, distributed through Micro-P, Northamber and CMS, and alongside the product launch, Tandberg Data will be offering training and marketing options for resellers.
Read more on Network Attached Storage (NAS) Solutions and Services