Ball and Betz to build Veeam virtual infrastructure biz
Beefing up its channel and sales teams is high on the agenda as Veeam recruits a new channel manager and regional director for the UK
Virtualisation vendor Veeam Software has bolstered its UK & Ireland team in a bid to expand its reach in the virtual infrastructure market.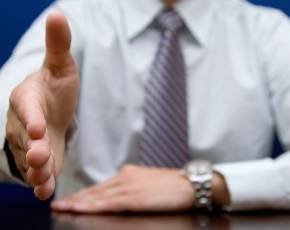 Taisha Betz has joined the company as channel manager and is charged with leading its channel alliances programme. She also has the task of developing partner strategies as well as expanding the partner base for Veam's cloud provider programme.
Alex Ball comes in as regional manager for the UK and Ireland and is responsible for building the sales teams and channels.
Betz previously worked at Avnet and Microsoft and was responsible for developing Avent's value added distribution strategy at Avnet, focusing on Windows Server and Systems Center. Ball previously held international roles at Blue Coat, AppSense and Microsoft among others.
Ian Wells, director of Northern EMEA at Veeam, said: " The channel is the lifeblood of our business: having two individuals with such proven in-depth experience and expertise managing our UK affairs means we can be confident that our relationships across the whole cloud and ProPartner programmes will continue to go from strength to strength."
Both Betz and Ball are equally voluble in their praise of Veam. Betz said: "In my experience, the channel has been behind Veeam 100% and has been highly enthusiastic about the success of the company and its products.... As the cloud becomes an increasingly important way of delivering IT services and infrastructure, helping to expand on Veeam's partner base in this area will be a welcome challenge."
In a similar vein Ball added: "I have been deeply excited and impressed by Veeam's customers, partners and people: together the potential to improve even further on its current position this made the decision to join Veeam very easy indeed. I look forward to helping guide Veeam to the next level of growth in the UK and Ireland."
Read more on Business Intelligence Tools and Services