MicroScope ACEs 2013: voting to open Wednesday
After a lengthy judging process reflecting the high quality of submissions to the 2013 MicroScope ACEs, we are pleased to reveal that the public vote will begin this week
The shortlist for the 2013 MicroScope ACEs is just a couple of days away from being unveiled as the judges wrap up their deliberations and whittle down the long list, leaving those that have stood out from the crowd.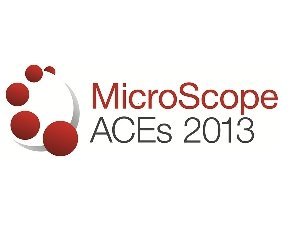 With numerous entries, particularly in the technology categories, the judging process this year has involved sifting through the submissions to find evidence of those channel players that have really gone beyond the norm to deliver excellent service, support and solutions to their customers.
What has already become clear from the entries this year is that vendors and resellers are already moving beyond their traditional market expertise and are building up knowledge of wider markets as they look to remain financially healthy and relevant to a changing world.
The full shortlist will be released on Wednesday, giving the channel the chance to cast their eyes over the runners and riders and then cast their votes to help decide the ultimate winners.
The full list of ACEs 2013 winners will be announced in the June issue of the ezine where the editor's choice of Innovative Reseller of the Year and the recipient of the Lifetime Achievement Award will also be revealed.
Read more on Salesforce Management