MicroScope's top stories, week ending 5 April 2013
Our regular look back at the most important channel news stories from the past seven days, as selected by MicroScope readers
Dell filing reveals poor state of the PC industry
Dell has revealed the dire state of the PC industry, poor take-up of Windows and the need for the company to invest in research and development (R&D).
The company's chairman, Michael Dell, is battling to win over the hearts and minds of Dell shareholders, in a bid to reprivatise and reinvent the company and faces a battle with US billionaire investor Carl Icahn and private equity group Blackstone in a bidding war over the computer company he founded.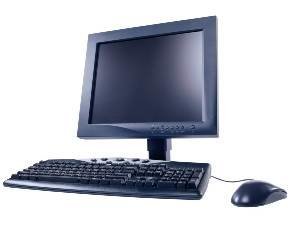 In one of the filings with the US Securities and Exchange Commission (SEC), which was sent to staff, Dell noted that the company would be hiring additional R&D, services and sales personnel to extend the depth and breadth of its capabilities and to increase the number of customers to whom such services and solutions are provided.
In a letter to employees, he stated: "Dell's strategy of becoming an integrated provider of end-to-end IT solutions is expected to require additional investments in converged infrastructure solutions, software, cloud solutions, application development and modernisation, consulting, and managed security services.
"In addition, it is likely that we will need to make additional acquisitions to complete our transformation."
BIS buy fills Six Degrees colocation gap
Six Degrees Group has bought independent datacentre operator BIS in a bid to extend its offering around corporate colocation and private cloud.
The acquisitive data services provider said the purchase of London-based BIS – for an undisclosed sum – would add £16m of sales, taking its annual run-rate to £70m, 200 customers and 30 new employees.
The acquisition also positions the firm as, potentially, a much more threatening player in the data services market. Last year it stated its ambition was to be considered an equal to firms such as Rackspace or Iomart.
Speaking to MicroScope, Six Degrees sales and marketing director Campbell Williams said: "We now have three times more space, three times more racks and three times more power."
Channel at heart of Dell's future plans
Michael Dell has outlined what could happen to the firm he founded if, as he hopes, his bid to return the business back into private hands manages to get the backing of the board and shareholders with the channel a main plank of his strategy.
Dell has not always been a channel fan but as he looks for future growth he has clearly become a full blown convert to the benefits that can be delivered through the indirect model.
"Our goal is to increase sales coverage and expand the depth of partnerships with channel partners in our Partner Direct programme. We also expect to significantly increase investment in training for both new and existing sales personnel, including our channel partners," the memo stated.
Gartner paints bleak picture for desktops
The days of PC refreshes appear to be over in the consumer market with users embracing tablets and other portable devices instead of investing in keeping their desktop technology at the cutting edge.
According to Gartner shipments of PCs, tablets and mobile phones will hit 2.4bn units by the end of this year globally but the traditional desktop market is expected to suffer a 7.6% decline as the preference will be for alternative devices.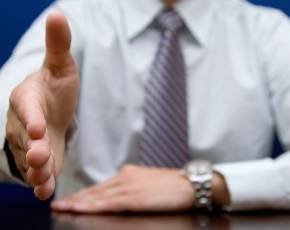 Channel veteran Edgeley takes chairman role at Fluent Communications
Channel veteran Paul Edgeley has teamed up with his son to provide his experience from a senior board position to lead generation firm Fluent Communications.
Computer 2000 at centre of £26m accounting hash
Computer 2000 parent Tech Data has revealed that it will have to restate its quarterly and audited annual financial results going back to 2011 due to accounting errors at the UK business.
Arrow close to completing virtualisation jigsaw
Arrow has been assembling a raft of vendors to be able to offer a complete virtualisation solution and believes it is close to having all the options in place to support resellers selling around VMware.
Pure Storage has high hopes for EMEA flash market
Flash storage vendor Pure Storage has officially landed in EMEA and called for EMC and NetApp partners to rally to its banner.
Tekdata becomes Micro-P Security Team
In a change that will have no operational impact on resellers but will make it clearer that Micro-P has a strong presence in the security market the distributor is re-branding its Tekdata operation.
Mobile payments a growing fraud concern
Smaller firms appear to be the most likely to use mobile payments in the future and to be the most wary of the fraud implications as they start to open up sales to customers using smartphones and tablets.