Xirrus launches first dedicated Wi-Fi partner programme
Xirrus has packed a new partner programme with reseller tools as it targets more business for its Wi-Fi solutions
Wireless specialist Xirrus has launched its first dedicated reseller programme, saying it lacked a structured channel offering in the past.
The Xirrus Alliance Network (XAN) will contain four levels of partnership, from Authorised through Gold and Silver to Platinum, and promises the usual features around deal registration, training and certification, sales collateral and TCO tools, MDF for top tier VARs and so on, delivered through an online portal.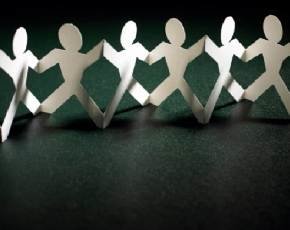 Xirrus international channel manager Steven Armstrong said the programme would be structured to encourage partners to move up the food chain, playing on the firm's claims that it is the only Wi-Fi player to be able to address deployments from SOHO up through SMEs to large-scale enterprise deployments.
"The entry point is tied into a new product set [built around the new XR-520 access point]. We play in the high-capacity, high-density space and didn't really have a cost sensitive offering for the lower end," he explained. "Xirrus was frankly overkill in small offices."
Xirrus hopes the XR-520 will change that, offering enterprise-grade firmware and features in a much more small business friendly package, which can also be provisioned and run as part of a cloud-based managed services offering.
Having already built up an extensive pedigree in education , hospitals and large public venues, such as Birmingham's NEC, Armstrong said he hoped this would drive more companies to consider taking on Xirrus.
Armstrong added that Xirrus' existing UK distributor line-up of Wick Hill and e92plus would remain unchanged, although it is planning to add a specialist in Ireland to address that market more effectively.
Read more on Wireless Networks