Reseller cash-back, training to back up Lexmark evolution
Lexmark is upping the ante in its bid to be seen as more than just a printer vendor with new partner training and services offers
Lexmark is to embark on a new round of reseller recruitment and training as it seeks to highlight its move away from its printing heritage and into the enterprise content management arena.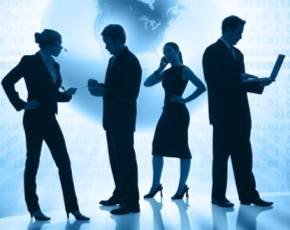 Martin Fairman UK & Ireland channel and SMB sales director, said the firm wanted to drive home the message that it was becoming more of a software-as-a-service provider in its own right, highlighting its 2010 acquisition of Perceptive Software, and more recently Twistage and AccessVia.
As part of its recruitment drive Lexmark now hopes to engage with an additional 500 resellers. Fairman conceded this was an ambitious target but said: "I believe we stand out because we still have great hardware backing up our software portfolio, and the channel will soon see that we are bringing more vertical specialisations and can really help them differentiate."
To get more SME partners interested, Lexmark is also entering the basic print services (BPS) market, promising to pay resellers' margins on two to three year deals upfront.
In Lexmark's lexicon, BPS sits slightly below the more widely-known managed print services (MPS), which requires more substantial services expertise from the channel than many smaller resellers can really offer.
"Both BPS and MPS offer devices on a cost-per-copy basis, pay-for-what-you-use, and both have the basic elements around fleet management," Fairman explained.
"Where BPS differs is the dealer goes in and has discussions around a BPS click service and sells the hardware, while in the background we do data analysis and collection, then when the dealer signs up the end-user to a two to three year contract, we calculate a printing forecast and pay all the margin upfront at the start. We will take on that risk," he said.
Fairman went on to suggest that the transactional, internet-based nature of much SME procurement meant that many Lexmark partners had essentially forgotten how to actively sell ICT solutions, and said that the firm's new Advantage Academy training offerings would help "educate them about different ways of selling."