Services market slumps to ten year low
The IT services market closed out the end of last year with contract volumes and values hitting levels that had not been seen since 2002
The IT services market endured its worst performance for a decade at the end of last year with economic conditions in both the public and private sector hitting the value and volume of contracts.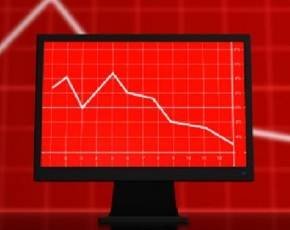 With most services contracts running over several years a wariness from customers to commit to projects has undermined the market and the end of 2012 saw the services sector volumes and value of contracts reach the same level back in 2002.
According to analyst house Ovum there was a noticeable lack of megadeals in the last quarter of 2012 and generally the value of services contracts fell by 17% and the number of deals down by 34% compared to a year earlier.
"Our research suggests that many enterprises remain wary of committing to major projects, with issues such as the Eurozone crisis having a particularly significant impact. In addition, public sector activity has reduced as many governments come under pressure to cut public spending in the face of high debt levels, leading to a general reluctance to get involved in large-scale IT services deals," said Ed Thomas, senior analyst in the IT services team at Ovum.
A guide to where spending was down could be clearly seen from an analysis of vertical markets with healthcare and financial services contracts down 39% and 18% respectively and things were tougher in Europe than in the US, where the market showed signs of rebounding last year.