Toshiba emphasises specialisms, mobile in new programme
Toshiba says that putting the emphasis on reseller specialisations and mobile will make its new partner programme stand out in the crowded PC market
Toshiba has unveiled a new business partner programme as part of a revitalised b2b sector strategy, dubbed Toshiba Means Business.
Toshiba gave partners a preview of its new scheme, which will go live in April, at a partner event held on 13 March.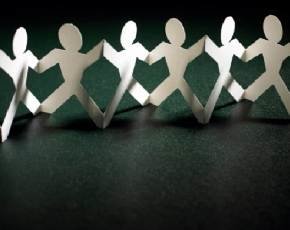 Importantly for Toshiba, the programme will contain a range of features designed to help resellers stand out from the crowd.
These features include market accreditations around areas such as SME, corporate, public sector and education, which will be coupled with specialist services solutions badges.
Also high on the agenda will be propositions such as reliability refund guarantees and a carbon neutral programme, as well as a clear emphasis on helping partners build solution packages that take into account growth on the mobility side through tablets, ultrabooks and so on.
Toshiba UK b2b sales director, Neil Bramley, explained: "We see mobility as the predominant standard now, and it means the environment is becoming more complex and diverse, and that is a great opportunity for our channel, in conjunction with ourselves, to offer more and better advice and guidance."
The programme will have two levels, Gold and Platinum, with specific revenue requirements based on reseller capability and specialism for each one, although Bramley said he was prepared to waive targets in special cases.
These could include specific reseller expertise or high-profile opportunities bagged by smaller partners, for example.
Bramley told MicroScope he hoped this would make it easier for partners to move between the different levels of the programme and access varying levels of support from Toshiba.
"This is very much about creating development opportunities for partners," he said, although he acknowledged that Toshiba's readiness to bend its own rules meant that it would also need to become more disciplined in how it dealt with the channel.
---
Image credit: Creatas