Exinda highlights mobility, app management role for WAN optimisation VARs
Exinda's EMEA vice president Karl Barton has been speaking about his plans to grow his channel and push resellers into enterprise mobility opportunities
Exinda is revamping its channel activities and embarking on a partner recruitment campaign as it seeks to take advantage of the changes that growth in enterprise mobility is bringing to the world of WAN optimisation.
Last autumn the firm appointed a new vice president of EMEA, Karl Barton, to revitalise its channel. Barton joined from Tintri, where he was in charge of VM-aware storage sales in EMEA. Prior to that he spent six years at WAN optimisation hotshot Riverbed, and he now has his old employer firmly in his sights.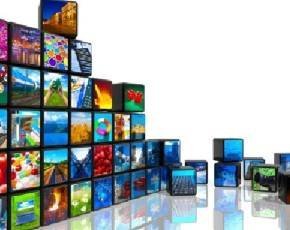 Speaking to MicroScope, Barton said that his rivals were failing to innovate to take account of the impact of mobility and their traditional channels had withered to some extent.
He explained that while WAN optimisation was well-established, partners now needed to expand their solutions to offer more application visibility and control, down to the mobile device and user level.
"Exinda is active and innovating because we have this product around app assurance," said Barton. "If control and visibility is what the customer needs and he wants it quickly and easily we become very compelling. For the channel, we want to offer something that's easy to sell, and has tangible benefits.
"We have tweaked our policy working with select channel partners as well as distribution to provide more lead generation opportunities, and we're winning a lot more business having made those changes," he continued.
Transactional channel partners are being backed off through VAD Exclusive Networks, but Barton revealed he is also planning to double the number of partners that Exinda works with on a single tier level.
"We're looking for those that we have relevance to, so we look closely at how to build a two way relationship where we can both bring each other value, and make the partner money. We have around six at the minute and I want to take that to around a dozen," said Barton.
"The work we've put in since the autumn of 2012 is paying off, channel partners are starting to see us as a genuine alternative to the incumbent, they see mobility is relevant and see the opportunity to upsell," he added.