Server market declines becoming softer, says IDC
Researchers at IDC have taken a cautiously positive line on the state of the EMEA server market, saying that the overall rate of decline in sales and shipments is beginning to soften
Researchers at IDC have taken a cautiously positive line on the state of the EMEA server market, saying that the overall rate of decline in sales and shipments is beginning to soften, and pointing to double digit growth in the value segment.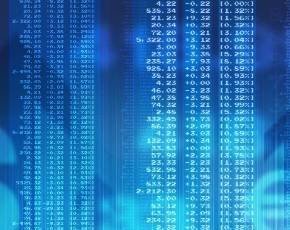 IDC's number-crunchers turned out virtually identical numbers to rival Gartner, revealing sales of $3.8bn (£2.5bn), down 7.4% compared to the final quarter of 2011, and softer than the previous sequential quarter, when sales fell by over 10%.
However, somehow IDC found the same revenues from shipments of 569,000 units compared to Gartner's 630,000. IDC's figure was down 11.1%.
The analysts found the main growth engine in the EMEA market to be around x86 hardware, making sales of $2.6bn – down 4.9% year-on-year, and accounting to 68.7% of the market – down nearly 10% sequentially.
Industry standard servers were also down in volume terms, shipping 10.8% fewer units compared to the year-ago-quarter.
Non-x86 kit sales appeared to be doing slightly better, with sales edging above $1bn in spite of annual declines of 12.5%. IDC cautioned that the signs of moderate recovery here should be put in the context of seasonal factors, but said there was also no doubt that this showed a more balanced outlook, something it put down to CPU refresh cycles hitting mainframe platforms.
IDC Enterprise Server Group research manager Giorgio Nebuloni was quick to highlight the apparent stabilisation of the market in light of the buoyant mainframe market. However, he added, "volumes remained under considerable pressure in 2012 [as a whole], down 7% yearly as consolidation and macroeconomic factors took their toll".
"If one compares that to the slower, but still slightly positive growth in compute capacity during the past year," he continued, "it appears clear that datacentres are really learning how to do more with less."
More locally, the Western European market reflected the overall trend towards x86, although here non-x86 also increased its share of the market. Naturally, owing to public sector spending pressures and wider economic concerns, demand for server hardware was dropping.
By vendor, IDC saw IBM oust HP from its customary number one spot in EMEA, wrapping up total marketshare of 35.7% based on sales of $1.35bn. HP's sales dropped by 10.4%, handing it 33% of the market.
Third-placed Dell saw its share rise by 0.6% to 12.8%, while its server sales came in at $486m. Fujitsu saw success with its x86 Primergy lines, helping grow sales by 10.2% and growing its share of the market by a percentage point, while fifth-placed saw both sales and marketshare squeezed as its RISC Unix SPARC systems declined rapidly.