Viglen culture criticised at Apprentice tribunal
Viglen's workplace culture has come under fire after ex-employee and The Apprentice winner Stella English claimed she was little more than an "overpaid lackey"
Viglen's workplace culture has come under fire after ex-employee and The Apprentice winner Stella English claimed she was little more than an "overpaid lackey".
Formerly a manager with a Japanese investment bank, English walked away with the grand prize – a position within Lord Alan Sugar's Amshold business empire – in 2010 but is now fighting her case at the East London Employment Tribunal Service, claiming constructive dismissal.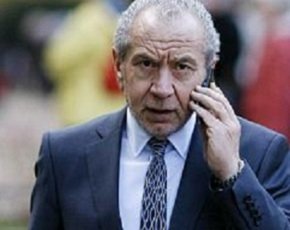 English resigned from YouView – a TV-on-demand venture that Sugar has since quit himself – after learning that her contract had not been renewed.
Prior to that she had been working at Viglen, where she claims that in spite of a six figure salary she was left idle and ostracised by colleagues who informed her she had taken another employee's £35,000 job.
She said that on her first day at the firm, she was told by Viglen chief exec Bordan Tkachuk that there was "no job" and accused him of making it clear that he did not really want her working at the firm.
According to the Guardian English went on to say that upon looking at Viglen's accounts and finding over £1m worth of un-invoiced contracts, she requested a meeting with management to discuss her concerns and was told "this ain't how things work around here."
Although the format of The Apprentice has since been changed, at the time the point of the show was that the winner would receive mentoring from Sugar himself, and English went on to reveal that during 13 months at Viglen, she saw Sugar barely five times.
The hearing continues.