Logicalis buys 2e2 European ops for a song
Logicalis has emerged as the new owner of 2e2's European business after handing over €24m (£20.7m) for four units, administrators FTI Consulting have said
Logicalis has emerged as the new owner of 2e2's European business after handing over €24m (£20.7m), administrators FTI Consulting have said.
2e2's business in mainland Europe and the Channel Islands all continued to trade as normal during the administration of the stricken UK core, and the sale has now safeguarded those units as well as the jobs of all their employees.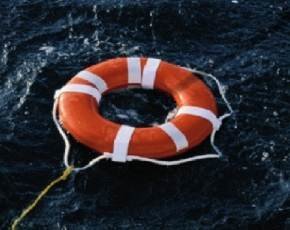 The sale includes the Morse systems integration business in Spain and Ireland, built around IBM, NetApp and HP; an HP and Xerox-focused managed services business with operations in Guernsey and Jersey; and an IT service management consulting services provider based out of the Netherlands. The Spanish, Irish and Channel Islands businesses will in future operate under the Logicalis banner
All told, the units made sales of around £99m last year with unaudited EBITDA of £5.3m.
Logicalis group CEO Ian Cook said that FTI had invited the firm to bid for each unit individually, but at the same time it had put together a bid to buy the businesses together, which it decided would make it more attractive to the administrators.
"I think we paid a fair value price. I don't think we underpaid but I don't think we overpaid either," he said.
Cook said the acquisition would help expand its European footprint and improve its offering to multinational and Latin American clients, particularly through the Spanish business.
"This ticks a lot of boxes because we had to gain more scale in Europe," he explained. "This isn't the end game for Europe [in terms of future growth for Logicalis] but it is a very good starting point."
Joint administrator of 2e2 and senior MD at FTI, Chad Griffin, added: "2e2's international business attracted a lot of buyer interest and traded strongly through a difficult period.
"We are pleased that we were able to reach a successful transaction for all four businesses with Logicalis."
TechMarketViews' Andrew Miller reflected that the purchase was a "courageous" move given recent warnings from Datatec over the state of its worldwide business, and this may have been reflected in the purchase price.
However, speaking to MicroScope Cook took an opposing point of view, although he said that the acquisition could theoretically be termed courageous only in that the Spanish and Irish economies remain challenged.
"But that's not going to last forever," he said. "We have a good customer set and the business in Spain is not dependent on tourism or construction. We are playing a long-term game here."
The sale of the international business marks the third, and likely the last, disposal of viable 2e2 assets, following the sale of its datacentre business to Daisy Group, and its SAP division, Diagonal, to G3 Global.
Logicalis also announced that it has bought around 70 employees from the UK 2e2 companies, but said this had nothing to do with the international acquisition.
"There were several large contracts our UK business took away, including one large managed services contract, and it made sense that there was no break in service [for that customer]," said Cook.
It is understood that the majority of those transferring across under TUPE regulations were associated with a managed services contract with Marks & Spencer, although Logicalis would neither confirm nor deny this. A few more salespeople will also be moving over to bulk up Logicalis' city and commercial sales teams. Note that Logicalis has already taken on a substantial number of 2e2 people.