MicroScope's top stories, week ending 22 February 2013
Our regular look back at the most important channel news stories from the past seven days
Daisy rides to rescue of 2e2 datacentre customers
Daisy Group is to acquire 2e2's datacentre business in a move that will safeguard the future of the 2e2 assets and double the amount of datacentre power at Daisy's fingertips.
The acquisition will be backed by Oakley Capital Private Equity LP, which has set up a special purpose vehicle called Daisy Datacentre Solutions Ltd to buy out the 2e2 assets for an undisclosed sum.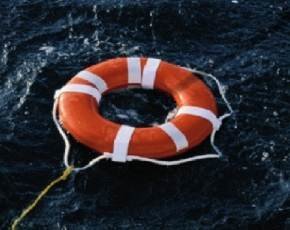 Daisy plans to work with existing employees of the business to provide datacentre and hosting services out of 2e2's Gateshead and Reading facilities. It claimed the move would increase the amount of power available to its own customers from 2Mw to 4Mw.
However, the firm – which was earlier one of several names in the hat to acquire some, or even all, of 2e2's business – did not say how many 2e2 employees had had their bacon saved.
Daisy CEO Matt Riley said: "This appointment provides 2e2 customers with the opportunity to work with a long-term partner with proven expertise in the growing data and hosting market."
HP Global Partner Conference 2013 highlights streamlined PartnerOne programme
Right out of the gate at today's HP Global Partner Conference 2013 in Las Vegas, Hewlett-Packard laid out enhancements to its PartnerOne programme that will make it easier for partners to do business with the company.
Heeding the call of its partners to simplify the programme, the refreshed PartnerOne programme offers three key changes: paying partners from the first sale and implementing a single growth target at which point incentives kick in; uncapping earning potential for rebates; and making rates for speciality partners linear starting with the first sale.
Speaking to MicroScope just ahead of the announcement, Stephen Watson, HP UK and Ireland enterprise group channel marketing manager said that HP was trying to bring three central tenets of simplicity, profitability and innovation to the PartnerOne programme.
"Importantly, the enhancements are [also] giving them more predictability so that partners can invest in their HP practice without having to constantly worry about everything," he said.
Gates has admitted that the vendor was slow in getting its act together on the mobile front.
Bill Gates mulls over Microsoft mobile mistakes
The chairman of Microsoft Bill Gates has admitted that the vendor was slow in getting its act together on the mobile front allowing leadership in the market to go to rivals.
Microsoft has been playing catch-up to Apple, Samsung and others in the mobile market for the past few years after failing to make much of a dent with Windows Mobile, before its more recent attempts with the Windows Phone.
Speaking in a wide ranging interview on US TV network CBS, which also included some details of his main passion with his charity work, the former CEO of Microsoft did face up to questions over the current health of Microsoft.
Daisy nabs 4G EE distie contract as spectrum auction falls short
Everything Everywhere (EE), the mobile operator formed from the recent combination of Orange and T-Mobile in the UK, has named Daisy Distribution as the launch distributor of its fourth generation (4G) mobile network comms package, 4GEE.
The position means that Daisy will be able to offer superfast network services to all its reseller partners regardless of their primary networks.
Resellers who try to lead SMEs into a virtual world of pain have created a new genre of product – Cloud-as-a-Disservice (CAD), says Nick Booth.
HP gives Autonomy partners new programme
HP has launched a new partner programme targeting Autonomy resellers in an acknowledgement that it needs to do more to bring the software firm's partners into its own family.
Sophos warns against small business web attacks
Small businesses are inadvertently hosting malware on corrupted web sites with most completely in the dark over the danger posed to their customers.
SMEs lagging behind enterprises on mobility adoption
A gap is opening up between the enterprise and SME markets in their responses to mobility with smaller firms less likely to feel positive about allowing staff to use their own devices.
Red Hat expects hybrid cloud approach to stay
A hybrid approach to cloud is set to be the norm for the foreseeable future according to Red Hat as customers take a mixed approach to keeping data on and off premise.
Ratcliffe leaves healthier RM, but BSF impact lingers
With its successful restructuring now largely complete, RM chairman Martyn Ratcliffe has announced he will step down from the firm this summer.
Shoes, wristwatches may be future BYOD channel opportunity
Gartner has acknowledged the potential of computing to move beyond conventional PC and mobile devices with a look at increasingly credible opportunities around a concept it refers to as "cognizant computing".