HP software revenue: Company looks to partners to drive more business
At HP's Global Partner Conference in Las Vegas, HP Software has been talking up a potential $45bn channel opportunity around its business
While there may have been 2,000 partners in attendance at HP's Global Partner Conference in Las Vegas, only a small fraction sell the vendor's software products compared with the number of partners selling HP hardware. That's why George Kadifa, executive vice president and general manager of HP Software, calls software the company's hidden jewel.
In 2012, HP software revenue was $4bn (£2.6bn). Kadifa said that makes HP the sixth largest software company in the world. That's peanuts compared with the $45bn (£29.4bn) in licensing and support revenue opportunity HP envisions for its partners.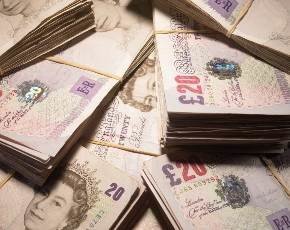 To help get to $45bn, HP wants to drive more software business through its partners. Today, the company has about 5,000 software partners worldwide, said Kadifa.
HP software products fall into three buckets: IT management/cloud, security and big data. The company's goal is to significantly increase the percentage of software sold through its partners in each category this year. It wants partners to sell 70% of IT management/cloud software (compared with 60% in 2012); 50% of security software (compared with 35%); and 50% of big data software (compared with 26%).
Kadifa pegs the IT management/cloud software revenue opportunity at $22bn, security at $3bn, and big data at $20bn.
The biggest software announcements at HP's Global Partner Conference were the integration of HP Autonomy and HP Vertica Analytics Platform into the HP PartnerOne Program. Both Autonomy and Vertica fall into the big data bucket.
Moving these product partners into PartnerOne will make it easier for them to sell, market and deliver products and services, according to HP.
Initially, HP is launching a new HP Autonomy partner programme modeled on its PartnerOne programme. In the second half of this year, the company will transition the new HP Autonomy partner programme into PartnerOne.
Speaking to our sister site SearchITChannel.com John Lontos, vice president of information management at Virginia, US-based Autonomy reseller UrsaNav, said he was excited to be a part of PartnerOne. "Prior to the purchase of Autonomy by HP, there wasn't a real channel, per se," he said. "PartnerOne will give Autonomy partners structure and a positive influence in the market."
UrsaNav delivers engineering, information technology and professional services and solutions to a customer base consisting primarily of federal, state and local government as well as regulated commercial businesses, such as pharmaceutical, manufacturing, healthcare and life sciences, according to Lontos.
Vertica, on the other hand, is now available through HP's PartnerOne programme as a speciality programme.
In January, HP announced a Big Data Solutions training and certification programme for the HP Vertica Analytics Platform available through HP ExpertOne. According to Chris Selland, vice president of marketing with HP Vertica, the certification will help partners understand the breadth of the Vertica portfolio of products as well as help establish them as big data experts.
Certification education will require extensive training through coursework and real-world job experience with HP Vertica prior to taking the exam, according to the company.
"We're hearing from some of our partners with vertical or analytics expertise that their customers are asking for help with big data solutions, which can mean that they're asking for more horizontal big data solutions or in some cases it may be vertical customer analytics solutions, social analytics solutions, fraud detection and prevention solutions - these types of things," said Selland.
The opportunity for resellers to expand their business to include big data is huge. According to a recent Gartner report predicts the demand for big data expertise will translate to approximately 4.4m jobs by 2015.