2e2's Diagonal flogged to SAP VAR G3
Integrator G3 Global has come to the rescue of fellow SAP partner Diagonal Consulting, part of the collapsed 2e2 group, handing over an undisclosed cash sum for the business
Integrator G3 Global has come to the rescue of fellow SAP partner Diagonal Consulting, part of the collapsed 2e2 group, handing over an undisclosed cash sum for the business.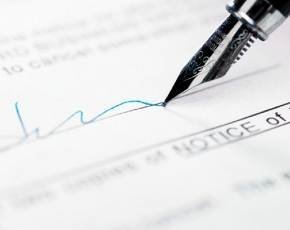 The Weybridge-based firm had already been offering services to bereft 2e2 customers and hired a number of its delivery and support team in the wake of its demise at the end of January, but has now stepped in to buy out Diagonal with the intention of building a more substantial SAP services business.
The acquisition beefs up G3's app maintenance and support, hosting, mobility and managed services proposition, as well as giving it a stronger physical presence in the US where, according to CEO Chris Gunter, it had been planning formal incorporation for some time.
Diagonal - which is based in Farnham with its US operation located near Philadelphia - found its way into the 2e2 fold in 2010 when it acquired previous owner Morse. Morse in turn bought Diagonal back in 2004 for £50m.
G3 said that 2e2 administrators FTI Consulting had agreed to support the transition of Diagonal customers as well as the Diagonal trademarks.
G3 CEO Chris Gunter said: "The leadership Steve Woodgate and his Diagonal team bring to the table adds significant value to our global and local customer base.
The fate of 2e2
So far a number of other 2e2 assets have found new homes, including 107 employees of its managed services JV, who were transferred to partner O2, and its datacentre business, sold to Daisy Group in a move backed by private equity house Oakley Capital.
"There is excellent synergy between G3 and Diagonal, a matching of minds and business ethos that benefits employees of both companies, not to mention a strengthening of capabilities that will make the united customer base very happy," he continued.
Diagonal president Steve Woodgate added: "We are very excited to join the G3 family and to have a home in a large organisation with such an incredible alignment of culture, methodology and management.
"Both companies really live and breathe this stuff," he said, "high-touch, high-end consultancy that goes beyond a simple commodity service."
---
Image credit: Siri Stafford
Read more on Enterprise Resource Management (ERP) Services