Daisy nabs EE 4G distie contract as spectrum auction falls short
Everything Everywhere (EE), the mobile operator formed from the recent combination of Orange and T-Mobile in the UK, has named Daisy Distribution as the launch distributor of its fourth generation (4G) mobile network comms package, 4GEE
Everything Everywhere (EE), the mobile operator formed from the recent combination of Orange and T-Mobile in the UK, has named Daisy Distribution as the launch distributor of its fourth generation (4G) mobile network comms package, 4GEE.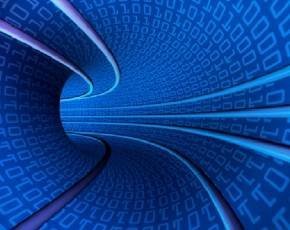 The position means that Daisy will be able to offer superfast network services to all its reseller partners regardless of their primary networks.
The firm has already put in place an EE business specialist with a remit to help resellers successfully grow this category, with an eye to replicating the success it has seen with EE predecessor Orange.
It will also be offering the usual range of support services and marketing collateral.
Daisy Distribution marketing director Julien Parven, said: "The advent of 4GEE is a fantastic addition to our already bursting network portfolio, and as we are the only distributor which can offer partners a business solution on any UK network, we are in a very unique position."
He continues: "As a result of this new arrangement, our partners will be able to offer the end users a greatly enhanced mobile broadband experience. This, coupled with the tablet propositions and fibre broadband offering, will see us building closer relationships with data-centric partners."
4G spectrum winners announced
Read more about the outcome of the 4G spectrum auction on ComputerWeekly.com
The news comes as Ofcom announced that its 4G spectrum auction had raised just £2.34bn, over a billion pounds lower than the Office for Budget Responsibility's forecast and barely 10% of the £22bn raised from the 3G auction 12 years ago.
Ofcom chief exec Ed Roberts told the BBC's Today programme that the figure should not come as a surprise given the state of the economy now compared to at the turn of the century.
The winning bidders were predictably named as EE; Hutchison 3G UK; BT-owned Niche Spectrum Ventures; O2 backer Telefonica; and Vodafone.