HP Global Partner Conference 2013 highlights streamlined PartnerOne
HP has announced a set of wide ranging enhancements to its PartnerOne programme at its Global Partner Conference in Las Vegas
Right out of the gate at today's HP Global Partner Conference 2013 in Las Vegas, Hewlett-Packard laid out enhancements to its PartnerOne programme that will make it easier for partners to do business with the company.
Heeding the call of its partners to simplify the programme, the refreshed PartnerOne programme offers three key changes: paying partners from the first sale and implementing a single growth target at which point incentives kick in; uncapping earning potential for rebates; and making rates for speciality partners linear starting with the first sale.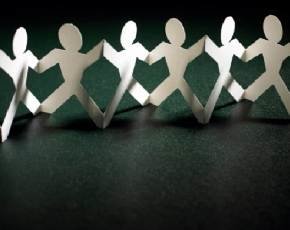 Speaking to MicroScope just ahead of the announcement, Stephen Watson, HP UK and Ireland enterprise group channel marketing manager said that HP was trying to bring three central tenets of simplicity, profitability and innovation to the PartnerOne programme.
"Importantly, the enhancements are [also] giving them more predictability so that partners can invest in their HP practice without having to constantly worry about everything," he said.
Taking a closer look at the three PartnerOne enhancements:
The thresholds that partners have to reach today in order to earn rebates are changing. Beginning in May, partners earn growth rebates from the first sale. When they reach their growth target, incremental rebates kick in.
HP will offer unlimited earning potential for rebates - in other words, it is uncapping partner earnings.
Rates for specialty partners - those focused on particular types of technology, such as printing, workstations or servers - will be consistent across the line, eliminating a myriad of rates that were previously in place.
Programme changes begin on 1 May. Partners should note that how they spend the monies earned from the programs - for example, reinvest in their HP business or invest in training or in the company's bottom line - remains the same. The dollars are not upfront discounts.
Additional changes to PartnerOne program
That's not all. HP made additional announcements that impact PartnerOne partners.
Market development funds (MDF) administration is changing from a 90-day cycle to a six-month cycle. What that means to partners is a longer lead time to spend their MDF dollars.
The company is also simplifying its ExpertOne certifications, trimming the number significantly from the current 44 certifications in the Enterprise Group. The changes will focus on key learning activities such as information optimisation, cloud and security, for example. Said Watson: "This makes it easier tor partners to maintain technical skills and [therefore] makes them better able to support their customers."
Details on the certification changes will be announced in May. Beginning on 1 November 2013, partners will be measured against the new certifications. Existing certifications won't become obsolete; instead, HP will map them to the new programme.
In order to earn more money, partners will be able to layer new certifications on top of existing ones in the designated focus areas (information optimisation, cloud, security, convergence, etc.).
Doug Oathout, vice president of channel marketing for the enterprise group at HP also noted that HP is making a $100m (£65m) investment in a new Unison portal, where channel partners can go for all communication with HP. The platform will unify all partner tools.
The company announced the direction for its Unison platform today at the HP Global Partner Conference 2013, but noted that the roll-out will take about 18 months, with initial implementation to include tools for partner planning and deal registration, Oathout said. Over time, additional components, such as tools for opportunity management, lead management, pricing, quoting and configuration, among others, will be rolled out. It should hit EMEA by the end of HP's financial year following its American debut.
HP will integrate HP Autonomy data management software and HP Vertica analytics tool into the HP PartnerOne programme.
As of today, HP Vertica will become a speciality program in the HP PartnerOne program. Partners who have a software selling agreement with HP today will be eligible to take the Vertica specialisation to sell the Vertica Analytics Platform and earn special rebates. Watson said this would help resellers address customer concerns around the big data market more effectively.
HP also announced today that it's adding a new PPS Services Specialisation within the Printing and Personal Systems (PPS) group so that partners dealing with either one or two pieces of this technology portfolio can integrate and manage services across PCs to the entire printing suite.
The company will announce, at a later date, an education calendar and certification requirements.
Finally, the new HP Verified Online Supplies Reseller Programme provides online resellers an insignia to assure customers that they are in fact purchasing genuine, or legitimate, HP supplies.
Enhancements to AllianceOne
Two additional announcements at HP Global Partner Conference focused on HP's AllianceOne Partner Program.
HP is creating an online community for its current 4,500 AllianceOne independent software vendors - a place where partners can interact with the vendor on technical issues. The new AllianceOne community is a big step up from the existing static website, said Oathout.
HP is also launching the new HP AllianceOne Ready Programs - which will provide partners with resources to support development of cloud or Saas offerings - with the HP AllianceOne CloudSystem Ready Program, the first of a series of programmes to come.
The HP AllianceOne CloudSystem Ready Programme is designed to help AllianceOne partners bring applications developed for the client/server or Internet environment to the cloud using HP CloudSystem. HP CloudSystem is an integrated and open platform that includes servers, storage, networking and security for building and managing clouds.
---
A version of this story appears on SearchITChannel.com
Image credit: Creatas