Brocade profits disappear into California coffers
Brocade has blamed changes to the tax code in its home state of California for a $21m (£13.5m) net loss, down from $54m in the previous quarter and $59m year-on-year
Brocade has blamed changes to the tax code in its home state of California for a $21m (£13.5m) net loss, down from $54m in the previous quarter and $59m year-on-year.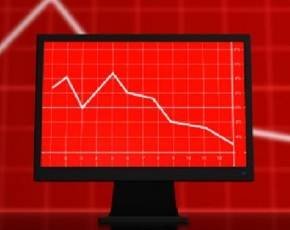 Supporters of Proposition 39 – including Cisco – claimed that the initiative would close a tax loophole that favoured businesses based outside of California and provide a boost for investment in clean energy projects. In Brocade's case, the passage of the measure caused a reduction in its deferred tax assets.
However, in spite of having to hand over more money to the taxman than it had hoped, the first quarter of Brocade's fiscal 2013 – which ended on 26 January – was strong on the sales side, with revenues ticking up 5% year-on-year to $588.7m.
Incoming CEO Lloyd Carney argued that Brocade was well-positioned to exploit the well-documented changes in the overall direction of the networking market.
"I'm a technologist at heart, an engineer at heart. And the thing that attracted me primarily to Brocade was technology," he told analysts on the vendor's results conference call.
"I saw the fabric. I was at Juniper as COO, so I knew how QFabric was created. I competed against the Cisco UCS fabric. I know that we have the best fabric in marketplace, and I know that the market is leaning towards the fabric-based datacentre architecture," he said.
Brocade's SAN business accounted for a clear majority of sales in Q1, up 3% year-on-year to $416.9m. IP Networking was up 11% to $171.8m, with solid performance led by Ethernet switch revenue.
Read more on Network Infrastructure Solutions and Services