Barracuda management rejig to grow storage biz
Barracuda Networks has handed its former UK and Ireland country manager, Jason Howells, the post of UK and Ireland regional sales director in an attempt to drive more growth on the storage side of its business
Barracuda Networks has handed its former UK and Ireland country manager, Jason Howells, the post of UK and Ireland regional sales director in an attempt to drive more growth on the storage side of its business.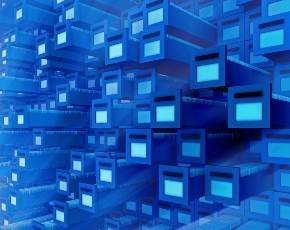 Although traditionally billed as a network security business, Barracuda says its storage portfolio, which includes products around back-up and data protection, is now the fastest growing part of its business, and it is keen to capitalise on this.
In his new role, Howells will take charge of driving channel recruitment and vertical market expansion across the firm's entire portfolio, but with a particular emphasis on increasing take-up of its storage lines.
This may well bring the company into contact with more storage specialist resellers, said Howells, although he added that its distribution line-up would not be changing.
Howells told MicroScope that the firm would not seek to recruit a new country boss. "We won't be replacing that role," he explained, "as we would prefer to deploy more resources back into the channel."
Steve Anthony of Cheshire-based Barracuda reseller E-ZU said: "[Jason's] focus on data protection and storage solutions adds more revenue opportunities to the mix."
Read more on Data Protection and Data Backup Services