MicroScope's top stories, week ending 8 February 2013
Our regular look back at the most important channel news stories from the past seven days
O2 snaps up 2e2 managed services JV
O2 has acquired the managed services business that 2e2 provided as part of its O2 Unify joint venture in a move that will secure one part of the collapsed reseller's operation and save 107 jobs.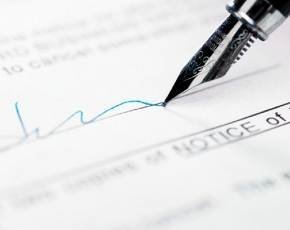 With most of the rest of 2e2 now closed the managed services and datacentre businesses were still up for grabs with O2 emerging to get the first of those business units.
O2 views the acquisition of part of the managed services business as a chance for it to bolster its own credentials in that market.
The 107 staff will transfer to O2 and the telco will back up all of the customer services that 2e2 was previously offering with its own network operations and service management centres.
O2's Business Director, Ben Dowd, said that it would now be able to offer a unified approach to IT, including security and data networks.
2e2 has bitten the dust after administrators failed to find a buyer for the business despite some high profile channel names being linked with a possible purchase.
Last week with Daisy and Computacenter tipped to be among those in talks to salvage 2e2 it looked like a sale might be possible.
But with the reseller owing millions to creditors, £154.4m according to the last filed accounts for the end of 2011, there were ongoing concerns about debt levels.
The administrators FTI Consulting were unable to secure a buyer and have been winding the business down making redundancies over the past few days, with 627 going yesterday, to reduce staffing levels.
Channel suitors pursue stricken 2e2 business
Two days after integrator 2e2 went under, administrators FTI Consulting said they had already received "significant interest" from channel firms keen to acquire parts of the firm.
Comms and networking services specialist Daisy Group has been named as one of the potential buyers for parts of the 2e2 empire. A Daisy spokesperson said the group would not comment on rumours or speculation concerning its plans.
In a statement, joint administrator Simon Granger said FTI was committed to protecting the business, its workforce and customer relationships. In regard to a sale, he said he was currently "exploring a number of options."
Having built up a substantial business in the desktop management arena, AppSense EMEA sales vice president Nick Lowe said that a move into the mobile market was a logical next step
AppSense hunts for mobile partner business
Desktop virtualisation specialist AppSense is moving beyond its traditional core business and targeting new channel opportunities with the launch of its first mobile device management (MDM) solution, MobileNow.
Having built up a substantial business in the desktop management arena, AppSense EMEA sales vice president Nick Lowe said that a move into the mobile market was a logical next step.
Dell: channel growth will be self-perpetuating
Having achieved a 50:50 split between its direct and channel businesses in Europe during the five-year lifespan of its PartnerDirect programme, Dell now believes it has reached a point where its channel growth will become self-perpetuating.
VAT scammers behind bogus software firm sent down
Three members of a gang that had set up bogus companies with the aim of committing tax fraud have been sent down for their involvement in a £300,000 VAT scam.
Opinion and channel analysis
Dell is going to get his company back
As Michael Dell tries to get private control of the company he founded Billy MacInnes wonders if his strategy for reinventing the vendor will work.
Choosing the right data recovery partner
Robert Winter from Kroll Ontrack explores how resellers can choose the right data recovery partner to safeguard company data and enhance the business proposition.
2e2 calls in the administrators
Despite a last-ditch management reshuffle, integrator 2e2 has become the first channel casualty of 2013 after calling in administrators FTI Consulting on Monday 28 January, putting 2,000 at risk of redundancy.
Daisy buys channel services outfit NetCrowd
Daisy Group has bought white-label channel services provider NetCrowd in its first acquisition in almost a year.
Veeam enhances partner programme
Virtualisation specialist Veeam has taken steps to evolve its channel programmes to ensure that it is providing better support to its top partners.
HP warns Dell customers over buy-back fallout
The immediate reaction to the Dell management led buyout was mixed with some shareholders threatening legal action and the vendor's major rivals looking to take advantage of the uncertainty caused by the deal.