Dell: channel growth will be self-perpetuating
Having achieved a 50:50 split between its direct and channel businesses in Europe, Dell now believes it has reached a point where its channel growth will become self-perpetuating
Having achieved a 50:50 split between its direct and channel businesses in Europe during the five-year lifespan of its PartnerDirect programme, Dell now believes it has reached a point where its channel growth will become self-perpetuating.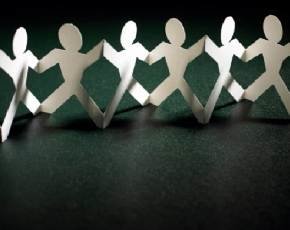 Speaking to MicroScope at its Technology Camp event in Amsterdam, Dell's new general manager of EMEA channel sales, Laurent Binetti said that as Dell continued its well-documented transition towards becoming an end-to-end solution provider, its changing business model would seed further growth in the channel.
"We intend to deliver the best SLAs to our customers and this will naturally tend towards an increase in the amount of channel business that we do," he said.
Besides announcing the widespread availability of a new Online Solutions Configurator - currently being trialled at 27 Dell partners in the UK and Ireland - which will give partners the resources to close deals more easily and quickly by allowing them to price complex enterprise solutions, Dell has used this year's Technology Camp event to look back at five years of channel engagement.
Andreas Schuetze, director of EMEA channel marketing programmes, said: "Five years ago Dell was the most mis-trusted company in the channel, it was all about complaining. Today we are talking about creating opportunities and growing together in a better way. I think our channel partners now see us as an enabler of their business."
Binetti agreed: "We have come a long way in building our channel infrastructure. We have a mature channel but we have a long way to go in terms of tools, investment and training.
"Our intention is now to accelerate the programme and materialise our strategy in terms of building an end-to-end value proposition," he added.
---
Image credit: Creatas