C2000 adds actual storage capacity
Amid talk of big data and the storage capacity needed to handle it, Computer 2000 has gone one better and opened a physical extension to its Midlands warehouse facility
Amid industry talk of big data and the additional storage capacity needed to handle its demands, Computer 2000 has gone one better with a physical extension to its Midlands warehouse facility, enabling it to store much more storage, among other things.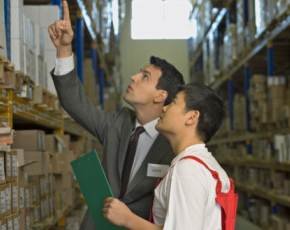 The distie has just cut the ribbon on a 120,000 square-foot extension to its existing lock-up at Magna Park, near Rugby, to help it meet the growing needs of its channel customers.

Reflecting on a strong 2012 in overall growth terms, C2000 group marketing director Andy Dow explained that the firm was now doing more business with more resellers more often.
The firm claims to have added 1,700 new customers since January 2012, and says it now serves over 13,000 firms, providing a cumulative £1.2bn of credit.
"We have clear aims and ambitions moving forward [and] the extended warehouse will enable us to execute on those plans and keep on delivering the consistently high levels of service all our customers rightly expect," said Dow.

The 500,000 square-foot logistics facility can pack and ship over 5,000 orders and 100,000 items every day for overnight delivery to any location in the UK and Ireland, said Computer 2000.
---
Image credit: Jupiterimages