Acer channel promise builds on Olympic legacy
Acer has launched a new four-pronged programme to help partners exploit growing demand for its hardware offerings from business users, prompted partly by its success as an official worldwide Olympic partner
Acer has launched a new four-pronged channel programme to help partners exploit growing demand for its hardware offerings from business users, prompted partly by its success as an official worldwide Olympic partner.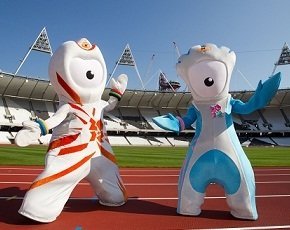 According to Acer UK commercial business head Nathan Knight, London 2012 was a "game-changer" for the firm and had provided an ideal use case for its product offerings.
"The business that's run off our investment in the Olympics has been exceptional," he said, pointing to Context stats that suggest recent market share growth of 7% on notebooks and 3% on desktops.
To keep the momentum going Acer has applied some of the lessons it learned working with LOCOG to create the 'Acer Promise' programme, which it has billed as part of its strategic investment in the commercial segment, targeting enterprise, public sector and SME customers.
The new programme is centred on four 'promises' around Reliability, Performance, Trade-Up and Promotion, and relates specifically to its TravelMate 4, 6 and Timeline X notebooks, and Veriton 4 and 6 desktops.
In practice, explained Knight, Acer has undertaken to fix faults – according to a list of criteria available online – that emerge within the first year of use and refund 50% of the purchase price; extend its commitment to replace 'Dead on Arrival' hardware from 14 to 31 days; offer cashback – and eco-friendly disposal options – when customers trade in old equipment, and introduce more effective offers on pricing.
Acer's intention, said Knight, was to drive both partners and end-users towards its offering and, like rival Fujitsu, to poach some business from larger rivals with what he referred to as "duplicitous strategies" when it came to channel engagement.
"As a commercial business we have to stack layers of premium offerings for our reseller channel to feel comfortable endorsing Acer to their end-users," he said.
---
Image credit: London 2012