Fujitsu hardware business plans aggressive 2013
Following a year of substantial growth within its channel organisation, Fujitsu has said it will look to build bridges with the great and the good of the channel in 2013, as well as aggressively going after its rivals' market share
Following a year of substantial growth within its channel organisation, Fujitsu has said it will look to build bridges with the great and the good of the channel in 2013, as well as aggressively going after its rivals' market share.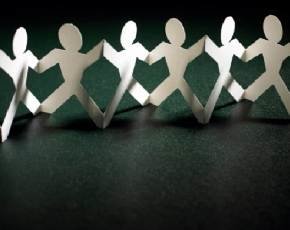 Since the roll out of its Channel Acceleration plan in 2011, Fujitsu has grown sales within its UK hardware business, including servers, storage, desktop PC, workstations and mobile computing solutions by 120%, with growth in its x86 server lines looking particularly tasty, handing it server market share of around 4% in the UK, up from virtually nothing two years ago.
Fujitsu now says it is trading with around 800 resellers per month, out of 3,500 total accounts, and claims it is increasing the number of partners that qualify for rebates by 50% every quarter. By its own reckoning, it makes 75 pence in each pound through the channel, a complete reversal when compared to two years ago.
Fujitsu channel coverage
Fujitsu Technology Products Group UK and Ireland executive director, Michael Keegan said that this meant 2013 will be "the year we make a breakthrough with some of the bigger names", and named a hit-list of key high-end channel players.
"Our base has been at the medium tier and among smaller resellers," Keegan told MicroScope, "but we are growing strongly and I think the bigger names will now see that we've fixed our problem, which was that the technology was good, but we weren't a channel play."
Keegan put some part of the firm's recent successes down to the well-publicised difficulties afflicting firms such as Dell – currently the subject of intense speculation over its future – and HP. This, he said, meant a number of resellers were actively seeking out alternative vendors.
---
Image credit: Creatas