O-bit founder Breith takes CEO role at Coms
O-bit Telecom founder David Breith has signed up as CEO at AIM-listed hosted VoIP specialist Coms, and taken a 25% stake in the business
O-bit Telecom founder David Breith has signed up as CEO at AIM-listed hosted VoIP specialist Coms, and taken a 25% stake in the business.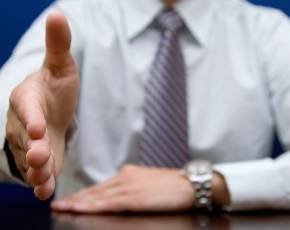 Breith set up O-bit in 2002 and built the firm into a major player in the comms channel before selling up to Daisy Group in February 2011, although he remained with the firm – which these days works independently alongside Daisy Wholesale – until December 2012.
Coms' previous boss, Richard Bennett, will remain on board as an executive director, taking additional responsibility for corporate development, with an eye on potential M&A activity, the firm said.
Bennett said: "I am delighted to welcome David to the Company. He is a successful entrepreneur in the telecoms sector with a proven track record in developing businesses and a wealth of experience in all aspects of the industry.
"David has been building profitable businesses throughout his career and his appointment marks an important step in the expansion of the management team to accelerate Coms' growth," he added.
Breith added: "The Group has great potential and I am looking forward to working with the team to drive the business forward and achieve the growth of which I know it is capable. The opportunity here is unique; the business is primed and ready for substantial growth which I believe I can deliver based on my attributes and track record in the industry."
Read more on Voice over IP (VoIP) Services