Starkey choice for Logicalis top spot
Long-standing Logicalis man Mark Starkey is to replace MD Tom Kelly on 1 March, the firm has confirmed
Managed services provider Logicalis UK has elevated COO Mark Starkey to the post of managing director, replacing Tom Kelly, who is stepping down next month after nine years at the wheel.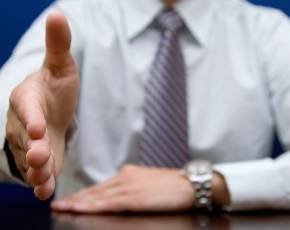 A 14-year veteran at Logicalis, Starkey's background is in chartered accountancy and he held various financial positions within the firm before becoming commercial director in 2005 and chief operating officer last year.
He will take over on 1 March, and in the meantime will be working closely alongside Kelly to effect a smooth handover process.
"Having been at the company for over a decade now, I've gained a unique insight into the business and am looking forward to taking up the mantle from Tom, who has transformed the organisation during his time here," said Starkey.
He added: "I'm pleased to have the opportunity to help drive Logicalis on to the next stage of its development and success. Our focus on building annuity revenues will be central to this strategy."
Kelly said: "This is a deserved appointment for this role. Having worked with Mark for many years in building Logicalis' business in the UK, I'm more than confident he has the energy, enthusiasm and the skills to continue to drive the company forward.
"I've enjoyed all the challenges and successes being at the helm of the business for over 10 years, yet it's time for me to move on to pastures new. I am pleased to be leaving the organisation knowing that Mark will continue to build on the strong foundations we have put in place," he concluded.