Windows 8 hits 60m sales mark
Windows 8 has hit the 60m sales mark just a couple of months after it was launched keeping it on the same sales trajectory as its predecessor Windows 7
Windows 8 continues to mirror the sales of its predecessor version 7 as it topped the 60m units sold mark in just two and a half months since launch.
Before the operating system was debuted at the end of October last year there was plenty of scepticism about how successful it would be given the introduction of touch functionality and the ongoing slow migration that many XP users were still travelling on towards Windows 7.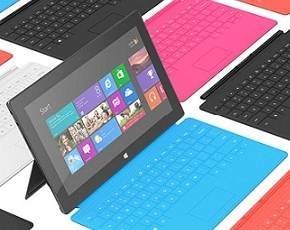 But in updates the vendor has given since the launch the sales have kept pace with Windows 7 and indicate that the OS has proved to be popular with business and home users.
The vendor chose the annual J.P. Morgan Tech Forum at CES 2013 and Windows chief marketing officer and CFO Tami Reller's speaking slot to announce the sales figures, which it describes as representing "the cumulative sales of Windows 8 including both upgrades and sales to OEMs for new devices".
There were no more specifics about how much had gone into the OEM market leaving it unclear just how many units had gone through channel partners.
The vendor also flagged up an increase in developers with the numbers of apps quadrupling since launch and the 100m app download being hit.
Read more on Microsoft Windows Services