Print pitch is getting greener
Those in the channel selling printers and consumables need to be aware that according to Oki and IDC there is more customer interest in saving energy and the planet
Green considerations are coming back onto customers agenda when it comes to printing with energy usage a major concern for many.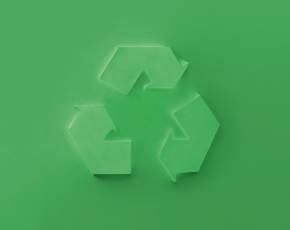 Despite the green sale being dropped for most of the recession with a straightforward focus on controlling costs a reseller including energy and the environment in a pitch should now find a more receptive audience.
That is the view coming out of Oki, which has commissioned IDC to find out what influences SME print buying decisions.
Energy use topped the list of small business concerns, along with recycling options for hardware and consumables.
"Even though cost considerations remain strong in a tough economic environment, there is no doubt that SMBs are pushing hard to print greener as they look to improve their corporate environmental performance as well as reducing costs," said Terry Laidlaw, managing director of OKI Europe.
"This pressure will increase further in January 2013, as the European Union Energy-using Products Directive will require all print devices sold after this date to include an 'auto off' mode, designed to shut down the device when it has not been in use for a certain period of time," he added.
Picture credit: Comstock