Hammer joins DataCore Software distie line-up
Storage virtualisation specialist DataCore Software has added Hammer to its UK distribution roster, ending its exclusive tie-up with Avnet
Storage virtualisation specialist DataCore Software has added Hammer to its UK distribution roster, ending its exclusive tie-up with Avnet.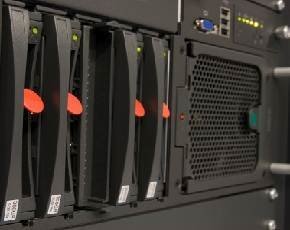 Hammer has come on board to add more professional services around DataCore's SANsymphony-V package, and its appointment, according to DataCore, comes at the end of a thorough evaluation of potential distribution partners.
DataCore EMEA distribution director Joerg Schweinsberg said he was pleased to have now added a specialist storage distie to the mix.
"[This] enables Hammer to provide a software storage virtualisation solution within [its] portfolio and we are looking forward to actively working with [its] storage partner base who, we are certain, are going to be interested in the significant cost, performance and uptime enhancements that DataCore brings," he said.
Hammer storage solutions director Jason Beeson said that the ability to offer an effective software layer that sat on top of the various hardware options it can provide would be a plus for resellers, who can now talk with more confidence about solving problems their customers may face around bottlenecks, provisioning and business continuity.
NCE sales director John Greenwood added: "This union makes solid sense for both companies…. The deal facilitates easy, one-stop purchasing through bundled opportunities with associated alliance hardware partners."
Read more on Storage Virtualisation Solutions and Services