NGD teams up with Next Connex to boost service capabilities
Datacentre provider Next Generation Data (NGD) has teamed up with fibre network owner Next Connex to improve the quality of service it is able to offer to its channel customers
Datacentre provider Next Generation Data (NGD) has teamed up with fibre network owner Next Connex to improve the quality of service it is able to offer to its channel customers.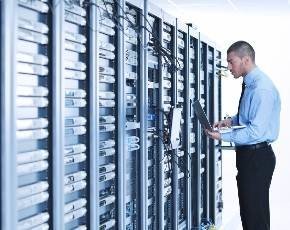 The relationship will exploit Next Connex's 800km fibre network, which provides connectivity from 10Mb to 100Gb including IP transit, Ethernet and MPLS networks.
The firm claims it can connect NGD diversely to London Docklands in under 1.6ms, and says that as replication technology advances and restrictions on fibre distance and latency dissolve, NGD can now be considered as a disaster recovery option when paired with London facilities.
"As a dark fibre network provider, Next Connex's internet access and point-to-point low latency connections make NGD a compelling colocation facility," said Next Connex commercial director Richard Auld.
Since launching a channel programme last May and a dedicated co-location hall at its 750,000 square foot Newport facility in the autumn of 2012, NGD has seen strong demand from resellers for its facilities.
The two firms plan to offer a sweetener of three months of free connectivity between NGD and other on-net datacentres, to help colocation partners offset their connection costs.
Read more on Network Infrastructure Solutions and Services