Lenovo, EMC fomalise NAS joint venture
Lenovo and EMC have completed the formation of a new joint venture, LenovoEMC, incorporating EMC's Iomega assets to offer co-branded network attached storage (NAS) to business customers
Lenovo and EMC have completed the formation of a new joint venture, LenovoEMC, incorporating EMC's Iomega assets to offer co-branded network attached storage (NAS) to business customers.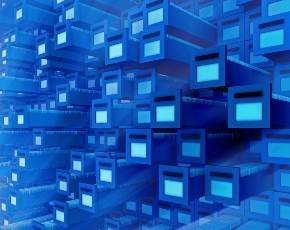 The new relationship was first forged last summer as a component of a wider strategic partnership around industry standard servers (ISS) and NAS solutions.
Under the auspices of the new firm, senior partner Lenovo will supply its ThinkServer and ThinkStation offerings to complement the Iomega networked storage portfolio running EMC's LifeLine OS and includes desktop, tower and rack-mounted array products with capacity ranging from diskless versions to 48 TB.
Eric Arcese, president and general manager of the new company spoke of a "real sense of opportunity and excitement as we work with our partners and customers to firmly establish LenovoEMC as a leader in the fast-growing global SMB storage market."
The partnership also includes an x86 development programme and an OEM and reseller relationship with EMC's storage solutions, said the duo. Note that EMC's previous OEM relationship with Dell ended in tears back in 2011 after Dell was caught trying to acquire storage firms for itself.
Lenovo representatives told MicroScope that firmer details of how the JV will target the channel are still being thrashed out.
Read more on Network Attached Storage (NAS) Solutions and Services