Business adoption of Windows 8 still low
Adoption of Microsoft's new operating system, Windows 8, has so far been slow across businesses in western Europe, with penetration through the channel substantially lower than for Windows 7
Adoption of Microsoft's new operating system, Windows 8, has so far been slow across businesses in western Europe, with penetration through the channel substantially lower than for Windows 7.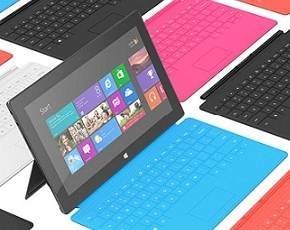 Figures released today by analyst house Context – covering sales through distributors into dealers for the month of November, reveal that 52% of tablets and PCs sold in the local theatre were running Windows 8.
The data show that during the comparable period following the release of Windows 7, penetration was 6% higher at 58%.
According to Context, Microsoft's strategy of focusing on the consumer market for the Windows 8 launch has reflected in the rate of adoption by business users. Three years ago, Windows 7 was already gaining a secure foothold in business with 31% of sales of all Windows business OS sales.
However, Windows 8, in contrast, only achieved 8% share of Windows OS business sales in November 2012.
Windows 8 coverage on MicroScope.co.uk
For hints and tips on how the channel can address Windows 8 and include it in your sales pitches, check out our recent features:
"We know that PC sales overall declined over the last few months and it looks like Windows 8 has so far not had the boosting effect that many in the business had been hoping for", said Jeremy Davies, Context CEO.
In October, unit sales through the channel for Windows product was 11.2% lower year-on-year, with strong weekly declines in that month mitigated by 3.2% growth right after Windows 8 was unveiled.
However, in November PC sales were back on recent form, said Context, with sales through European distribution down 27.1% compared to November 2011.
The lack of Windows 8 tablets showed across sales figures of portable devices last month. At the end of November 2012, mainstream notebooks made up 77% of all Windows 8 sales in European distribution, compared with 14% for desktops and 3% for tablets.

"Despite the much-vaunted touch-screen capability of Windows 8, only 2% of Windows 8-based notebooks sold via Europe's distributors actually featured a touch screen", added Davies.