MicroScope's Review of the Year: July - December
As 2012 draws to an end, we look back at the top stories from the second half of an eventful year, as selected by MicroScope readers
July
Stark warning sounded for generalist resellers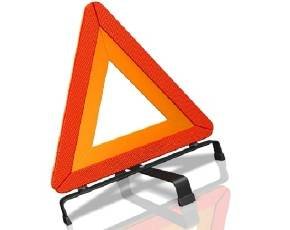 Resellers that are not specialising in a 'defensible niche' will find life becoming increasingly harder as the economic conditions and channel competition take their toll.
Speaking to MicroScope after the launch of the latest insight into the UK software and IT services market, Anthony Miller, co-author of the report and managing partner at TechMarketView, said that the everymen of the channel faced tough times ahead.
"If you are not building significant differentiation and have got some sort of insulation you will be blown by the economic ill winds," he said.
Size of Euro PC mountain worries Gartner
Time is running out for the channel to clear a backlog of unsold PC stock ahead of the hotly-anticipated release of more ultrabook and Windows 8 related machines towards the back-end of the year, according to Gartner.
Across the region willingness to spend on PCs was further hindered by the strengthening Eurozone crisis, and the channel took a risk averse approach during the three months to the end of June, said Gartner, meaning that many now have inflated levels of inventory on their hands.
Five years after it bought its enterprise IT distribution business, Avnet has returned to the table to acquire the remainder of Germany-based datacentre solutions distributor Magirus for an undisclosed sum.
August
Microsoft winning the cloud battle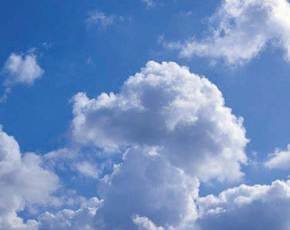 Microsoft is taking a lead in the cloud market with demand for its Azure services outstripping those for alternatives from Amazon and Google.
The trend started at the beginning of the year and carried through the second quarter, according to IT trends monitor Pearlfinders.
When it came to a choice between Microsoft or Google 71% of those quizzed by the market watcher chose the former with that trend likely to grow with more cloud products coming from the Seattle-based giant.
Admiral bosses jump ship in SilverBug merger
Admiral IT, along with two of its sister firms Admiral Network Infrastructure and Admiral Education Solutions are to merge with outsourcer SilverBug to create a new managed services player, with Admiral IT founders Craig Laffer and David Stanton, CTO Roger Burgess and key accounts director Adam Sullivan all heading across.
Nine year old SilverBug specialises in the SME sector and is based in Milton Keynes, although it recently opened a satellite office in Leeds and is also now picking up Admiral IT's London office.
Dixons Retail has bought out PIXmania founders Steve and Jean-Emile Rosenblum for €10m (£8m) in cash, taking its stake in the online retailer to 99%, with a further cash amount to become payable to shareholders should it be sold on again within the next two years.
September
Phoenix finds £14m black hole in Servo accounts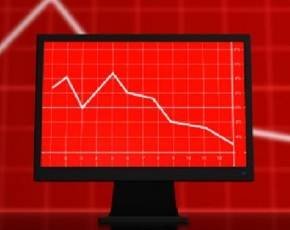 Stock at services player Phoenix IT has slumped after it revealed on Monday that it had uncovered evidence of a deliberate accounts misstatement at its midmarket managed services business Servo.
An unnamed manager at Servo's Leeds site has already been suspended pending an operational and business review of the areas impacted.
It admitted that certain control processes within Servo's finance function were "repeatedly and deliberately circumvented".
Tech Data pounces on SDG in £219m deal
Tech Data has swallowed up SCH's distribution business, SDG, in a deal valued at around £219m to augment its enterprise distribution unit, Azlan and strengthen its wider broadline capabilities.
The deal, which sees the firm pick up SDG, IQ Sys and ISI in the UK, ETC and Best'Ware in France, and ETC in the Netherlands, will add over £1bn of sales to Tech Data's European revenues.
Lanway star signing for Burnley FC
Managed services and comms provider Lanway has renewed its support for its local team, Championship side Burnley FC with a new outsourcing deal expected to shave 25% from the club's costs.
October
Avnet sets up Red Hat support centre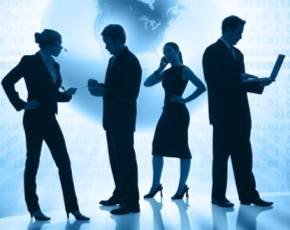 Avnet Technology Solutions has taken the wraps off a support centre for Red Hat to try to increase solution sales.
The distributor's centre will provide assistance to Red Hat partners as well as looking to help those IBM, HP and Symantec resellers looking to build an open source solution.
The other aim of the move by Avnet is to use the support centre as a recruitment tool to get fresh Red Hat partners and take them to partner status and to build on the existing relationship between the software vendor and the distributor.
Phoenix IT boss Courtley resigns
Phoenix IT Group CEO David Courtley has resigned after just 15 months in charge, the company has revealed.
In a brief statement issued to the City this morning, the IT services provider confirmed Courtley had left to pursue other business interests.
Google puts positive spin on weak results
Google's quarterly results disappointed analysts who marked the stock down which in turn led to a huge sell off and temporary suspension of trading in its shares as the value plunged by almost 10%. However, Larry Page, the company's CEO unsurprisingly put a positive spin on the figures and said the company has 'enormous opportunities' for growth and the quarter had been strong.
November
SMEs' data exposed to partners and fraudsters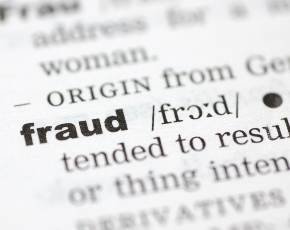 SMEs could be leaving themselves open to attacks from fraudsters or might reveal confidential information because the companies they work with do not have adequate information security in place.

A survey of 1,200 UK SMEs, carried out by online back-up supplier Mozy, revealed that 80% had never checked if the companies they work with secure their data. A significant 56% carry out no checks at all, according to the survey.

Information passed on to partners, such as IT service providers, might include financial information and customer databases, for example.
SCC poised to invest, acquire as SDG sale goes through
Integrator SCC has been sharing more details of its proposed investment plan in the wake of its sale of its distribution arm, SDG, to Tech Data, which has now closed.
Speaking today, chief exec James Rigby hailed one of "the most significant moments in the history of SCC" and said the sale gave it the "added momentum required to capitalise on the great strides the company has taken in recent years".
Brocade adds Vyatta to software networking offer
Brocade has forked out an undisclosed sum to acquire US-based network software expert Vyatta, which specialises in network virtualisation, software-defined networking (SDN) and private and public cloud computing platforms.
December
Avnet unveils new UK executive team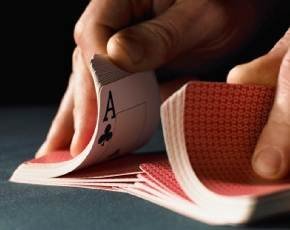 Avnet has revealed details of its revamped sales and marketing organisation structure in the UK following the integration of Magirus.
The new line-up, which will be led by recently crowned north region and computer components and integrated solutions SVP Sukh Rayat, will be composed of four sales directors with responsibility for various technology, customer and vendor-specific practices.
Former Magirus UK MD Denise Bryant will become sales director of Avnet's open storage, EMC, NetApp, HDS and Cisco units, while current Avnet staffers David House and Christian Curtis take charge of OEMs and MSPs and IBM, Oracle and services respectively.
Warning sounded over complicated cloud standards
The cloud industry might have bemoaned the lack of agreed standards in the market but one of those players instrumental in helping define the direction could go in has warned that coming up with the wrong solution could cause more problems than it would solve.
The APM Group, the Cloud Industry Forum's certification partner, has reacted with caution to the start of EU backed moves to introduce standards into a market that has suffered because some customers have avoided getting involved with a technology that lacks standards.
Salesforce UK enterprise sales boss heads into channel
Former Salesforce.com UK and Ireland enterprise sales SVP Alistair Wildman has popped up at Salesforce platinum partner Tquila in the role of CEO.
---
Image credits: Digital Vision, Michael Blann