OKI in major sales recruitment push
OKI Systems has taken on seven new print sector experts to help strengthen its offering and advance its business momentum into the new year
OKI Systems has taken on seven new print sector experts to help strengthen its offering and advance its business momentum into the new year.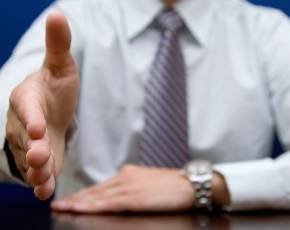 The print specialist is adding four dedicated channel positions, comprising two direct market reseller account managers and two further reseller account managers.
The first two roles will be filled by Trina Harrington and Melanie Abiodun, who between them have extensive experience in managing reseller sales both large and small for Brother, Canon and HP.
Meanwhile, Phil Bushby and Fran Casella both join as reseller account managers to look after platinum partners and regional accounts, bringing with them heritage from Asus, Brother, HP and Ingram Micro.
The firm said it was also promoting Simon Tetlow to head of channel, while Matt Ruskin has stepped up to take on the role of head of DMR business.
Elsewhere in the business, the role of head of end user sales will be filled by Tony Smith, who joins from HP, while Charlotte Wall and Ros Nyman join OKI as end user account managers. Wall's CV includes time spent at competitors HP and Brother and Nyman has spent the last 10 years working for print companies such as Epson.
OKI UK marketing director Graham Lowes said: "We are delighted to welcome into the OKI team such well-regarded and established industry professionals, who have the experience and knowledge to continue to drive our print offering forward."