Avaya spruces up channel programme with distie incentives, web training
Avaya has used its PartnerConnect event in the Midlands to launch a new on-boarding scheme designed to slash the time it takes for new resellers to start booking revenues
Avaya has used its PartnerConnect event in the Midlands to launch a new on-boarding scheme designed to slash the time it takes for new resellers to start booking revenues.
The new initiative, dubbed ROADS (for Recruit, On-board, Authorise, Develop and Sustain) will give Avaya distributors a financial incentive to push new partners into the programme.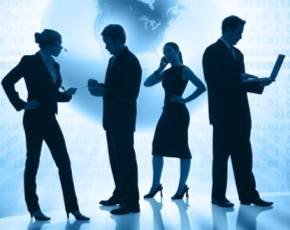 Speaking to MicroScope, Avaya EMEA vice president of go-to-market and marketing, Claire Macland, said the incentive payment, which could total up to $3,000 (£1,860), would be made in stages as partners hit key milestones along the way to becoming fully-fledged Avaya resellers.
Avaya hopes the programme will enable it to bring 60% of newly-recruited partners to revenue within a year, which is substantially higher than the current figure, although the vendor declined to disclose what that figure currently is.
Macland said she hoped the initiative would enable distributors to capture channel hearts and minds early on, and lever what she termed the "mental commitment" that partners will sometimes make to the distributor that first shepherds them into a vendor's fold.
"It's also another opportunity for distributors to demonstrate really good customer service [and] an opportunity for differentiation within the distributor base," said Macland.
"How the distributors choose to use that money is completely up to them," she added.
Westcon Convergence SVP David Grant said he believed that the ROADS plan offered "the right mix" of incentive, support and access to new product that meant partners prepared to commit to Avaya would start making sales much sooner than otherwise.
"It's one of the most comprehensive on-boarding programmes we've seen and … testimony to its [Avaya's] on-going promise to be easier to do business with," he said.
In addition to its distributor incentives, Avaya is also souping up its partner training offering, launching virtual learning sessions for partners within its AvayaLive Engage tool - a social software environment where resellers will be able to move around and interact with training resources through a self-created Sims-style avatar.
The Avaya Learning Virtual Campus will be available later this month with five solution level buildings, collaboration spaces and a lecture theatre. Initially focused on IP Office implementation and unified comms, other content around contact centres and networking will be added in due course.