Europe third quarter star for Tech Data
Computer 2000 parent Tech Data has booked declines in both sales and net profit during its third quarter, but turned in a solid performance in the troubled European market
Computer 2000 parent Tech Data has booked declines in both sales and net profit during its third quarter, but turned in a solid performance in the troubled European market.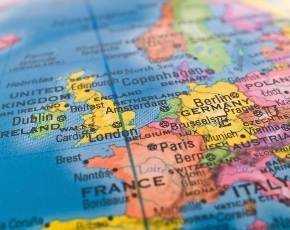 The distributor unveiled its latest set of results on 20 November, booking sales of $6.04bn (£3.79bn), down 8% year-on-year, and net profit of $45.9m (£28.8m), down 14%.
However, much of the headline decline was down to foreign currency movements and a recent revision to how the distie presents sales of warranty services and some fulfilment contracts. Also included in the figures was $52m of sales from its now discontinued Brazilian and Colombian ops.
In the European theatre, accounting for 61% of Tech Data's worldwide business sales were down 4% but excluding reporting changes actually declined just 1%, and on a Euro basis, grew by 5%. Tech Data attributed the Euro increase to "product diversification and strong execution".
In Q4, excluding the impact of its acquisition of SDG, European sales are expected to grow in the low single digits.
Meanwhile in the Americas, sales of $2.37bn were down 15% thanks to a shortfall in sales and gross profit resulting from reduced market share in the wake of the implementation of certain SAP modules in the US.
"Despite a difficult economy, our European region, on a Euro basis, delivered higher sales and improved operating income. And while Europe's positive results did not offset the Americas shortfall, recent investments and capital structure enhancements enabled us to minimise the impact to EPS," said CEO Robert Dutkowsky.