Dell profits collapse as PC spend dries up
Dell's net profits have almost halved after another dismal quarter in the PC sector, slumping 47% to $475m (£300m) on sales of $13.7bn, down 11% on the year-ago quarter
Dell's net profits have almost halved after another dismal quarter in the PC sector, slumping 47% to $475m (£300m) on sales of $13.7bn, down 11% on the year-ago quarter.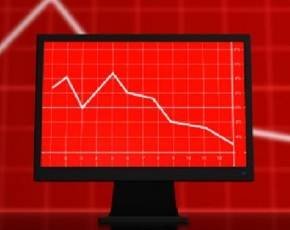 Although it has been striving to transform itself into an end-to-end IT solutions firm, healthy growth in areas such as Enterprise Solutions and Services and Servers and Networking – which Dell said vindicated its strategic approach – were not good enough to distract from the serious problems at Dell's core.
The Texan giant has come under pressure from both consumer and corporate buyers, who have been deferring upgrades and plumping for smartphone and tablet devices instead of PCs. It said it did not see things improving in the fourth quarter, though CFO Brian Gladden said he was "encouraged" by early interest in its new Windows 8 touch portfolio.
"We are consistently executing our end-to-end solutions strategy for the benefit of our customers," said Michael Dell, Chairman and CEO.
"In the quarter, we completed the acquisition of Quest Software which – along with other recent acquisitions like SonicWALL and Wyse – adds leading management, security, virtualisation and cloud capabilities to our expanding portfolio of powerful solutions."
Gladden added that in spite of Dell's woes it continued to generate strong cash flow, adding $1.3bn from operations to its pile during the third quarter, money it plans to invest in "new capabilities".