Windows head exits Microsoft
Just weeks after the launch of Windows 8 the man largely responsible for masterminding the OS has departed from Microsoft with immediate effect
The head of Microsoft's Windows division has left just weeks after the launch of Windows 8 leaving the firm with immediate effect.
The departure of Steve Sinofsky, who oversaw the launch of the latest OS, has been seen by some observers as the result of a falling out with the CEO Steve Ballmer.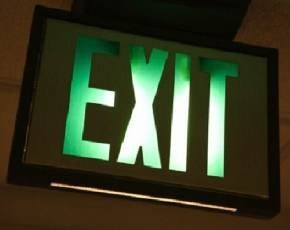 Microsoft did not provide any reason for the exit instead introducing Julie Larson-Green as the new lead for all Windows software and hardware engineering.
"I am grateful for the many years of work that Steven has contributed to the company," Ballmer said. "The products and services we have delivered to the market in the past few months mark the launch of a new era at Microsoft."
"To continue this success it is imperative that we continue to drive alignment across all Microsoft teams, and have more integrated and rapid development cycles for our offerings," he added.
In response Sinofsky had nothing but good words to say about his time at Microsoft and said he was humbled by the professionalism of those he had worked with.