Apple ditches retail head Browett
Apple Retail head John Browett has been handed his marching orders after barely six months in command as part of a major boardroom reshuffle
Apple Retail head John Browett has been handed his marching orders after barely six months in command as part of a major boardroom reshuffle that was quietly announced while New York trading was shut down for Hurricane Sandy.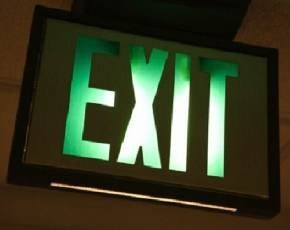 Browett arrived in the States in April to take charge of Apple's successful retail operation, but having spent five years in charge of struggling Dixons Retail, the move caught Apple-watchers by surprise, and CEO Tim Cook was forced to defend his new hire.
Apple said that its search for a replacement was underway, and that in the meantime, the Retail team will report to Tim Cook himself.
"Apple's Retail organisation has an incredibly strong network of leaders at the store and regional level who will continue the excellent work that has been done over the past decade to revolutionise retailing," it said in a brief and largely uninformative statement.
The notoriously reclusive vendor offered no further comment, however, according to the Wall Street Journal it appears Apple may have been looking for someone to blame following a series of missteps in its retail operation this summer, culminating in a botched staffing reshuffle that resulted in many retail employees having their working hours cut in error.
Sitting his exit interview at the same time as Browett will be iOS Software head Scott Forstall, who exits amid talk of a boardroom spat that reached a head during the recent debacle over Apple's new mapping software.
As a result of the changes Tim Cook is handing additional responsibilities to several other execs, including design guru Jony Ive, who will take charge of Human Interface in addition to his long-time role as leader of Industrial Design at Apple.
---
Image credit: Jupiterimages