Clearswift signals growth intent with new appointment
Software security vendor, Clearswift, has continued with the strengthening of its management team with the appointment of Dr Guy Bunker as senior vice president of products
Software security vendor, Clearswift, has continued with the strengthening of its management team with the appointment of Dr Guy Bunker as senior vice president of products. The move follows the appointment several weeks ago of Heath Davies as chief executive.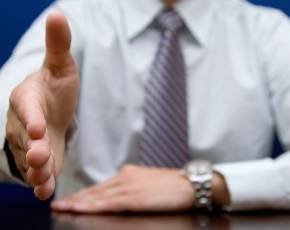 Bunker arrives from troubled HP where he held the position of global security architect. The move signals Clearswift's intention to expand its strategic scope and put an emphasis on greater growth.
Bunker has plenty of experience in the security industry with spells at Veritas software as chief scientist and a similar position at Symantec. He is spokesperson for the Jericho Forum, the leading international independent group of information security thought-leaders, as well as the author of four books on security including Data Leaks for Dummies. Bunker has also presented to the United Nations and the EU IT policy group on security issues and technological innovation.
He will be lead up a move to developing products that focus on deep content inspection. This mirrors the wider industry trend towards collaboration across different business environments and a need to examine content moving across networks. It also builds on Clearswift's background in developing content-aware, policy-based technologies.
Earlier this month, the company announced the appointment of Heath Davies as chief executive following the departure of Richard Turner. Davies had previously spent 10 months at Alterian and prior to that nine years at software and services firm Sword Group, where he was credited with growing revenues from £25m to £150m.
The company signaled its aggressive growth plans in early October when it extended its credit with Silicon Valley Bank. This was to ensure the right capital structure and financial resources to continue its growth. The appointments of Bunker and Davies are the latest steps in this move towards market and product expansion.