VMworld Europe: Colt adds backup, disaster recovery services to vCloud
Cloud and network provider Colt Technology Services has added backup and disaster recovery services to its vCloud services platform in response to channel and customer demand
Cloud and network provider Colt Technology Services has added backup and disaster recovery services to its vCloud services platform in response to channel and customer demand.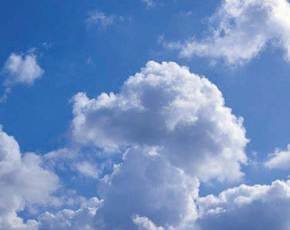 Speaking to MicroScope ahead of the launch at the VMworld Europe 2012 show in Barcelona, Colt European partner director Gary Moore said that the additional services wrap would help Colt's partners add extra services to their offering.
"Lack of backup has been holding this market back," he said. "We've now built a proof of concept of a backup solution running on a shared platform, which can be sold as a shared service, operated by a reseller through a portal."
Colt will be demonstrating the enhanced platform, which has been developed with help from Symantec and Zerto, on its stand at VMworld Europe.
Up to now, Colt resellers have been procuring services through Magirus – a relationship first announced in November 2011 – and Moore said the firm was continuing to work "cheek-by-jowl" with the Avnet-acquired distie.
"Avnet are aware we are in the portfolio, but we have not yet engaged with them to be sure that there was no conflict with the regulators," he said. "We're looking forward to doing so."
Colt also used the opening day of VMworld to announce it will be making the platform available across Europe, enabling customers in any country in which the firm operates to access enterprise services from its British, French, German and Spanish datacentres, with services based entirely on VMware's new vCloud Suite 5.1.
"This will give us what I think will be the most widespread vCloud estate in Europe," said Moore.
VMware director of cloud services and partners Gavin Jackson added: "We're delighted that Colt has built on its strategic and award-winning relationship with VMware, by being one of the very first service providers world-wide to leverage VMware's vCloud Suite 5.1 to power its pan-European, enterprise-grade cloud platform.
"Since becoming the first vCloud Datacentre Service Provider in EMEA, Colt has expanded to having the largest deployment of the service by geography in EMEA, by utilising its expansive network infrastructure and managed services expertise to serve its customers," he added.
---
Image credit: Digital Vision