MicroScope's top stories, week ending 5 October 2012
Our regular look back at the most read content on MicroScope.co.uk from the past week
Phoenix IT boss Courtley resigns
Phoenix IT Group CEO David Courtley has resigned after just 15 months in charge, the company has revealed.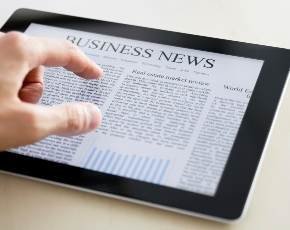 In a brief statement issued to the City the IT services provider confirmed Courtley had left to pursue other business interests. However, it insisted that his departure had nothing to do with the discovery of a £14m black hole in its accounts, which sent Phoenix's stock into a spiral last month.
Following Courtley's departure, Phoenix has named non-executive chairman Peter Bertram as executive chairman, while CFO Jane Aikman adds the role of COO to her duties, and David Garman becomes senior independent director.
SCH celebrates best ever year, plans major SCC investment
SCC-parent SCH has brushed aside concerns surrounding the British economy to post its most successful financial year in its near 40-year history, with 2012 sales up 11% and post-tax profits more than doubling.
Following its disposal of the SDG distribution business to Tech Data in September 2012, management has also lifted the lid on ambitious plans to ramp up investment in its SCC brand.
Rayat steps into Toal's role at Avnet
Long standing Avnet staffer Sukh Rayat has stepped into the shoes of departing John Toal to take up the post of regional leader for UK and Ireland at the distributor.
Rayat, who has been with the business for 13 years, takes up the role at Avnet Technology Solutions today and faces the task of growing the business in both UK and Ireland.
PC sales continue to tumble across Europe
PC sales across Europe continue to decline as the ongoing fragile economic conditions take their toll and users look for more flexible hardware options.
The latest figures from Context, which gathers its figures directly from distribution, indicated that across Western Europe business desktop sales dropped by 10.3% during the first couple of months of the third quarter.
Kodak pulls plug on consumer inkjet efforts
To the relief of some of its competitors Kodak has announced plans to pull out of the consumer inkjet market as it continues to try to get its financial affairs back into order.
The vendor has been a fairly aggressive player in the inkjet space offering prices that some of its rivals struggled to match and running high profile advertising campaigns to attract market share.
HP shares slide after Whitman talks of recovery in 2014
Hewlett-Packard's shares slid to a nine-year low after the CEO outlined a downbeat vision of the next financial year.
Cloud Distribution sets the Ball rolling
Value added distie Cloud Distribution has named network veteran James Ball as its technical manager as it seeks to capitalise on its recent growth and move up "to the next level".
Insight finds divided response to BYOD
The reasons for many of those customers that are yet to allow staff to enjoy BYOD in the workplace is more complex than some resellers might have thought.
HP boss stresses love for channel
HP has outlined plans to bolster its channel to turn around its fortunes as it looks to get the company pointed in the right direction.
Public sector fails to open up to SMEs
Despite the government's attempts to open up public sector contracts to smaller suppliers it appears to be having little impact on the ground with many being muscled out by larger competition.